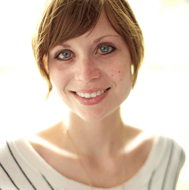 Ankota COO, Sara Moore, has created a few initiatives to spark conversations about community in the home care industry. Among other efforts, she created AHomeCareCommunity.com to provide a place online for folks in home care to share ideas, offer Best Practices and resources, and to promote events. She has also started "Monday Moore Mantras." She recently sends them via email on Mondays, so despite the fact that this blog posts on Tuesdays, here is this week's Monday More Mantra:
Last week I shared a very personal story (that you can read
here
i
f you missed last week's). COVID-19 is a large part of this year's story and world history, whether we like it or not, and it will certainly change the future of home care.
Make smart decisions via thoughtful predictions
Today's mantra came from a
Yogi Berra
quote
that Tim referenced in the above forum: "It's tough to make predictions, especially about the future."
What predictions are you making regarding the future of home care? What steps are you taking to make changes? Let us know on this week's
community forum conversation
.
If you haven't already, please check out
A Home Care Community
and if you feel inspired, become a member! The conversation pages are a big part of the community, so dig into previous conversations or start your own.
Also, please
Save the Date:
September 28th at noon EST for our upcoming webinar featuring home care experts who will share how to save on office expenses.
With hope and gratitude,
Sara Moore, Chief Operating Officer
Ankota
-----
Ankota provides software to improve the delivery of care outside the hospital, focusing on efficiency and care coordination. Ankota's primary focus is on Care Transitions for Readmission avoidance and on management of Private Duty non-medical home care. To learn more, please visit www.ankota.com or contact us.