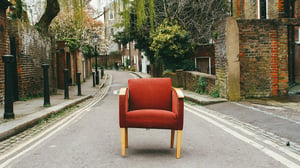 California Mobility wrote a useful guide, called, "21 Chair Exercises For Seniors: A Comprehensive Visual Guide"
that folks might find helpful for their clients or patients.
The guide does warn folks to consult their Doctor before doing the exercises, so I'll mention that here are well.
That said, the guide is comprehensive, complete with pictures, videos, charts, and written text. It's also broken up into a number of chapters (via links).
You can take a look at the guide by clicking this link, but as a start, here's a pull-quote from the article for your consideration:
No matter what age we are, exercising is super important, especially for those of us who may be over the age of 65. Whether we enjoy it or not, exercising on a regular basis continues to keep our body moving and functioning properly as we age. Without getting up and entertaining our muscles with movement, we reduce our chances to age healthfully.


Chair exercises are a great substitute for aging adults. There doesn't need to be a weight set, a trainer, and seniors don't even have to have a caregiver with them at all times. The only thing a senior needs is a chair; though, some of the following exercises may require a resistance band or dumbbells to perform accurately with results.
If you get the chance to go through the guide, or are able to report back on any results or overall experience with the program, please share in the comments below!
On another note, we have a free e-book called "Home Care of 101" that you might be interested in. Just click the button below to download your copy.
Ankota provides software to improve the delivery of care outside the hospital, focusing on efficiency and care coordination. Ankota's primary focus is on Care Transitions for Readmission avoidance and on management of Private Duty non-medical home care. To learn more, please visit www.ankota.com or contact us.