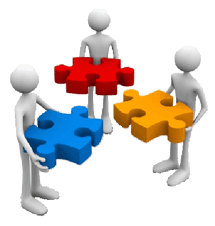 A lot of the readers of this blog are starting home care agencies for the first time and have questions about what they need to be successful. To be candid, software is not the first thing that you need. What's more important for a start-up is to have passion for home care, authorization to run your business (which varies by state), great caregiving skills, and the ability to market and sell your services. If you have these items, you're on the right track.
Once you've made the commitment to get your business going, you need to think about software and there are three primary pieces of software that you need to get in place to run your business effectively. They are 1) a website, 2) agency management software, and 3) accounting software. Each of these are described in further detail below:
Home Care Agency Website: Your website does several things for you. First and foremost, it helps people find you when they are shopping for a home care service. Second, it gives you a chance to establish your "brand." Once people know about your agency, they will look through your website to learn why you are in the business and to think about whether they should choose you versus a competitor. Lastly, your website is a two-way communication tool. In addition to letting you share information about your agency, your site should allow potential clients to express interest in your agency and also allow caregivers to apply to be on your team.

Home Care Agency Management Software: This is the software that you use to manage your operations. It tracks your client demographic, plans of care, schedules, caregiver demographics, skills, and availability, and enables timekeeping (generally via voice telephony where the caregivers dial in or via a mobile app) plus tracking of the completion of care plan items. Lastly, it creates your bills and payroll. Some of the software also has a component to track your sales process in attaining clients. This is often referred to as CRM software (Customer Relationship Management). Another feature offered by some of the software vendors is an app for family members to stay engaged in the care of their loved ones (so they can track schedules, see updates and communicate with you).

Accounting Software: Accounting software tracks your "receivables" (keeps track of when your bills are paid), and your expenses. Plus some accounting software also cuts the checks to pay your caregivers and other expenses. Most agencies use Quickbooks for their accounting software and although quickbooks has payroll management, a lot of agencies use a different software system for their payroll.
How do these 3 Pieces of Software Work Together?
At a high level, each of the pieces described above has its own function, but there are some connections that can be made between the three. A few examples are as follows:
Client referrals on your website should go automatically into your agency management software

Similarly, caregivers should be able to apply online and go into your agency management software

Once a billing period (most agencies bill weekly) is complete, the bills should be pushed into your accounting software

Similarly, once payroll is calculated for your caregivers, it should flow into your payroll software to cut your checks
What software should you get?
Starting with accounting, you can't go wrong with Quickbooks. It's pretty affordable, easy to learn and most accountants are familiar with it. Although Quickbooks is now available on-line for a monthly subscription fee, it would be less expensive to buy and install Quickbooks on a local computer. Another trick is that you don't need the newest version (because basic accounting doesn't change that often) so consider buying last year's edition.For your website, there's a wide range of possibilities that you can go with.
The least expensive would be to do it yourself with a subscription service such as those available for $4.99/month. On the other extreme, you can have a high end web-site design and a content service that publishes new content for you each week and helps optimize your chances of coming out first on Google searches. One such service exclusively focused on home c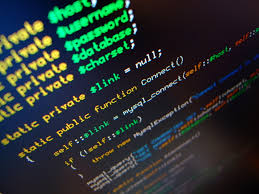 are is available from Valerie Van Booven. A middle of the road approach is to do it yourself with something like Wordpress. Here at Ankota, we work with website and marketing software from HubSpot, which I highly recommend, but might be too much for your home care startup.
As for Homecare agency management software, this is the business that we're in and we'd love to have you consider Ankota's software. We have all of the capabilities described above including the linkages to your website and accounting software, and we have some highly differentiated features. The biggest one is that we have a capability, included at no additional charge, that monitors your clients when you're not there and helps avoid preventable hospitalizations.
The hardest question for you to answer is going to be "why should I choose your agency over the others?" Imagine how many more clients you'll get if in addition to providing care you can help keep your clients out of the hospital. To schedule a demo or start a free pilot of Ankota's software, click here.
If you'd like another resource along your home care start up journey, click below to read a helpful and in-depth guide Ankota created, just click here or the button below to be taken to our Ultimate Guide to Starting a Home Care Agency:
Ultimate Guide to
Starting a Home Care Agency
Ankota
Ankota provides software to improve the delivery of care outside the hospital, focusing on efficiency and care coordination. Ankota's primary focus is on Care Transitions for Readmission avoidance and on management of Private Duty non-medical home care. To learn more, please visit www.ankota.com or contact us.