I have a lot of respect and admiration for Laurie Orlov who is an industry consultant and recognized expert on technology for

aging

in

place

. I've had the opportunity to meet Laurie a number of times and to present

in

conferences with her. I read her blog religiously (you can find her

Aging

in

Place

Technology Watch by clicking here).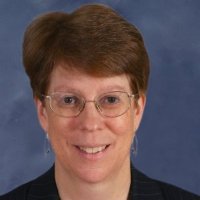 I recently read a blog article from the Aging in Place Technology Watch website, entitled, "The Venn Diagram of Health, Aging, and Caregiving"
that offers a lot of great information that I feel will be helpful to our readers, so I'm sharing it here:
You see it in the media and hear about it with investors. Digital Health is in its bubble of $8.1 billion in 2018, which amounted to 8.6 % of VC investments, despite limited exit strategies – but of course, investors love it. Startups focused on the aging/technology space, however, receive only 0.7% of venture capital investment, including the big money ($115 million to date) that has gone to just one company -- and that company is quietly pivoting to become a home care consolidator/platform company. Meanwhile, over at the $30 billion (2018) home care market, a worsening shortage of workers in the midst of demand growth is creating a recruiting near-panic among agencies, senior living firms and families, producing a renewed interest in monitoring technology.
So what's odd about a Venn diagram? Imagine three overlapping ovals – a Venn diagram of markets – Active Aging, Caregiving, Digital Health. But why is it that VCs mostly look the other way when anything with the word 'aging' surfaces, but they jump (possibly mistakenly) when these other categories are mentioned? People who are aging (a well-recognized trend) are key to each of these markets. They represent a large proportion of health care spending (including tech like the $3 billion PERS market), and they represent both caregivers and care recipients in that market.
Market optimism (or hysteria) begets saturation. If all, like lemmings, invest in home care, it can be no surprise when home care services disappoint, or worse. When VCs look eagerly on one category and then look away on such a significant market overlap, is that demographic denial – or willful ignorance? How does that denial impact the likelihood that our aging family members will get good care and also benefit from tech innovation? Will too many digital health gadgets be invented – just because they can? And will VCs and their unicorns-to-be go to market without testing these devices (or worse, the smartphone apps) with the older constituents that could reap the greatest benefit but may not – or cannot – use the app or device?
With the Venn diagram's converging crises ahead – it's time for a change. There are not enough people to provide care in either senior living or home care; there's too little tech deployed to help with monitoring; there's too much health tech that people may or may not use (including the doctors.) And then there's the amount of brick-and-mortar building in one market, but too little service to individuals who remain outside of the buildings. The big picture needs work – but the first step is understanding the nature of the overlap. Then consider the possible cooperation and collaboration that can make these markets function more efficiently and provide the highest quality offering.
If you're interested in learning more Best Practices, please feel free to download our eBook, "Best Practices in Managed Home Care" by clicking the button below:
Ankota provides software to improve the delivery of care outside the hospital, focusing on efficiency and care coordination. Ankota's primary focus is on Care Transitions for Readmission avoidance and on management of Private Duty non-medical home care. To learn more, please visit www.ankota.com or contact us.