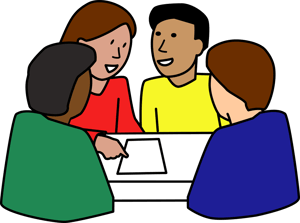 A recent article I read from Home Care Pulse, entitled, "Home Care Tips: 3 Best Practices to Recruit Younger Millennials and Generation Z"
caught my eye as one that would be of particular interest to our readers of the Ankota Home Care Best Practices Blog.
As the title suggests, the article offers a forward-thinking look at hiring folks from a couple generations who are (or have recently) entered the work force.
While we focus on caring for our older generations, it is important to involve and nurture younger generations...not only to help our industry from a economic perspective, but as a way to bring value to our clients and patients. That, and providing opportunities for different generations to connect in the workplace and in their lives overall.
As a way to pique your interest to read the entire article, and to offer a taste of what it has to offer, here's a quick "pull quote: as well as a rundown of the points that the article goes over in detail:
Gen Z has an average "8-second filter" to decide whether something is worth their attention. When writing your job descriptions (should be posted on Indeed, LinkedIn, Facebook and even Instagram) they need to be concise, personal and creative. From your first time engaging with them online to their first day on the job, be transparent, show flexibility and provide ongoing feedback. Millennials are known as the "optimistic" generation and Gen Z is known as the "realistic" generation.
1. View the world the way they do
2. Communicate quickly and openly
3. Give them purpose and add value to their lives
What is your take on this topic? If you have any thoughts on the article, Best Practices that you'd like to share, or other resources to offer, please post below in the comments section below.
If you are seeking home care management software to help improve efficiency for your agency, please feel free to reach out to Ankota by clicking the button below:
Ankota provides software to improve the delivery of care outside the hospital, focusing on efficiency and care coordination. Ankota's primary focus is on Care Transitions for Readmission avoidance and on management of Private Duty non-medical home care. To learn more, please visit www.ankota.com or contact us.