Anica is a professional content and copywriter from San Francisco, California. She loves dogs, the ocean, and anything outdoor-related. She was raised in a big family, so she's used to putting things to a vote. Also, cartwheels are her specialty. You can connect with Anica here.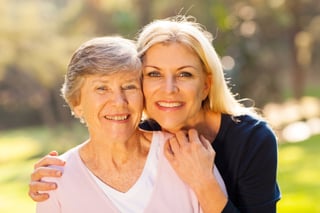 Being a home health care provider is very rewarding, but this type of job can also be extremely challenging. These professionals must have a variety of hard skills as well as key personality traits in order to provide the best possible care. Here is a quick glimpse of four attributes that all caregivers must have and why those traits are so important in this profession.
Empathy
Empathy is probably the single most important attribute that a health care provider can have. While empathy can make this job more difficult, it will improve the quality of care as well. Many people are born with a strong sense of empathy, but this trait can also be strengthened over the years. Those who continue to work on being more empathetic can alter the way they view their patients and the world around them.
Persistence
When it comes to long-term care, there is rarely a quick solution. The vast majority of those who receive home care will need ongoing support for months or even years at a time. A persistent caregiver will trudge forward even when it feels as if they are not making any progress whatsoever. Over the years, the small decisions that the caregiver makes each and every day will have a major impact on their loved ones.
A Desire to Continuing Learning
Even after spending years in this profession, home health care providers must continue to improve themselves. Whether it is going back to school with one of many online MHA programs or reading up on the latest medical news, yearning to improve oneself is an attribute that all of the best caregivers have. Many also go on to specialize in various fields such as intensive palliative care and geriatrics.
Patience
Those who are in need of home care generally suffer from multiple diseases and disorders and may be nearing the end of their lives, and that makes everyday activities extremely difficult. A caregiver must be able to take a step back from the situation so that they don't get frustrated. Those who are not patient will only become stressed and strain the relationship they have with those who they are caring for. Irritation is especially common when caring for older patients, but any unchecked emotions are going to ruin everyone's quality of life.
Home health care providers and caregivers spend an average of 20 hours per week looking after their patients, and that is a major investment of time and energy. While this type of work does have its ups and downs, it is a key service that improves the lives of millions of people around the world.
Ankota provides software to improve the delivery of care outside the hospital, focusing on efficiency and care coordination. Ankota's primary focus is on Care Transitions for Readmission avoidance and on management of Private Duty non-medical home care. To learn more, please visit www.ankota.com or contact us.