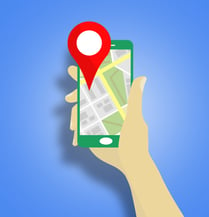 Electronic Visit Verification, or EVV for short, is a hot topic in the home care industry...and with good reason. For context: As far back as 2017, Ankota published a post called, "What is EVV and How Does it Impact Your Home Care Business?" that noted:
The 21 Century Cures Act, which recently passed through the US congress with strong bi-partisan support is mandating EVV for home care. Let's talk about what this means and more specifically what it means to you...

What is EVV?
EVV stands for Electronic Visit Verification. In simplistic terms it means that you need to use technology to prove that you performed your home care visits. Sadly, the reason for this legislation is that our industry has a bad reputation for fraudulent activity, where some bad apples submitted claims for lots of work that wasn't actually done. So, congress has sent a strong message that if you're going to charge for home care work, you have to do the work.
A lot has happened since then, of course, and you can look through our library of blog posts on EVV throughout the years to learn more about the most recent developments. As a start though, I wanted to share a handful of our blog articles on EVV that I feel will be helpful to folks.
Just click on each title below to be taken to each article:
Ankota provides software to improve the delivery of care outside the hospital, focusing on efficiency and care coordination. Ankota's primary focus is on Care Transitions for Readmission avoidance and on management of Private Duty non-medical home care. To learn more, please visit www.ankota.com or contact us