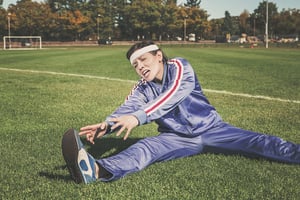 Before a home care agency begins using Electronic Visit Verification (EVV), caregivers generally don't worry much about timekeeping. The most common situation is that caregivers fill out a weekly time sheet signed by the client, and in some cases, the agency just bills and pays based on the schedule. While most caregivers and agencies have high-integrity and do well on the honor system, some "bad apple" agencies messed it up for the rest of you and were the instigation for the
EVV

mandate.
Preparing Caregivers to Adopt

EVV
Change management is one of the hardest jobs of leadership and even harder in home care where you have a distributed team that's been doing things the same way for a long time. Communication is key for driving change. Here are some recommended best practices for communicating
EVV
to your caregivers:
Get the leadership team including schedulers on-board first: If your leadership team has a negative attitude about

EVV

your caregivers will follow that lead. So instead embrace it as a challenge but one that will make our industry and your agency better.
Communicate early: Let your caregivers know that it's coming, that you embrace it, and that it has benefits including eliminating the need to drive timesheets to the office, more accurate records, and quicker to process billing and payroll.
Have some of your "influencers" try it out first: When it's time to train your full staff, it's best if the

EVV

initiative is supported by some influential caregivers in your organization. Have them try it out first.
Emphasize how easy it is: Using

EVV

is simple, and with a more modern

EVV

system it's self explanatory. We'll write about this in a later post but modern

EVV

systems like Ankota's know what tasks are on the care plan and ask the caregivers if they did them, so they don't need to enter "task codes."
Prepare a One Pager: Prepare a one-page step-by-step guide that you can give to caregivers (including new hires after you're live on

EVV

).
Prepare a wallet card: Sometimes there's a gap in time between training and "go live," so it's great to prepare a wallet sized card telling caregivers how to connect to

EVV

. Include the dial in phone number for telephony and/or how to get to the mobile app, and also a clue about their ID and PIN or password.
Do an In-Service/Training: It's hard to pull caregivers together since there's never a break in home care, but most agencies do one or more in-service training sessions for

EVV

and try to include as many caregivers as possible. A further Best Practice here is to have a visit for your caregivers to clock in and out of during the training.
Back it up with online training: Ankota has an online learning academy where caregivers can view training videos about

EVV

(telephony, mobile app, and FOBs). See if your vendor offers this or perhaps you can make a video of your own. The key is to keep the videos short and informative.
If you have
EVV
questions or other topics that you'd like us to cover on our blog please let us know. Also, Ankota has a very great
EVV
system if you don't have one yet.
Ankota provides software to improve the delivery of care outside the hospital, focusing on efficiency and care coordination. Ankota's primary focus is on Care Transitions for Readmission avoidance and on management of Private Duty non-medical home care. To learn more, please visit www.ankota.com or contact us.