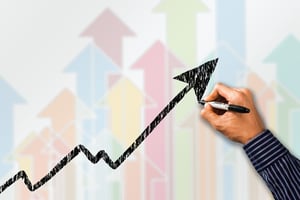 The article offers food for thought for folks in the home care space to help prepare for changes in the industry in 2019 and to help them traverse the ever-changing home care business landscape.
I strongly suggest that you read the full article here, but as a way to get your interest piqued and to start the conversation, here is one key takeaways and then 5 predictions offered by HHCN:
"Among the biggest changes to home care in 2018: the fact that federal policymakers will allow some non-skilled in-home care services under the Medicare Advantage (MA) program starting next year." - Home Health Care News, January 6, 2019
Predictions from HHCN:
Finding Qualified Staff Will Get Tougher

Care Will Become More Specialized

Private Equity Will Continue to Invest in Home Care

Ways to Receive Referrals Will Continue to Evolve, but Word of Mouth is Still Important

Consumers Will Continue to be Confused by the Difference Between Home Health and Home Care

As I previously noted, the full article is incredibly in-depth and offers a lot of useful facts, figures, statistics, and insights that are helpful to anyone in the home care space.
I hope this recap caught your interest to click on the link to read the full article. If you do read it, please share your thoughts in the comments section.
On a related note, we are offering a free e-book, entitled, "Homecare 101" that we thought you might also enjoy reading. Just click the link or the button below to download a free copy.
Ankota provides software to improve the delivery of care outside the hospital, focusing on efficiency and care coordination. Ankota's primary focus is on Care Transitions for Readmission avoidance and on management of Private Duty non-medical home care. To learn more, please visit www.ankota.com or contact us.