Today's guest post is from Linus Minick who is a marketing strategist for various medical institutions. He is also a freelance writer and blogger who focuses on healthcare.
There are many different specializations and career paths a nurse can choose to take. From ER nurses to OR nurses, nursing allows people to gear their career towards their specific interests. Some people work well with little supervision, some people love providing emotional support for their patients, while others are driven by saving lives. A career in home care nursing combines all of these aspects of nursing, without a nurse having to step foot in a hospital.
Check out some great reasons to become a home care nurse:
High Demand Job Sector
Deciding to become a nurse is a great career choice in 2016. In fact, nursing is one of the fastest growing careers in the US, including home care nurses. This means that having a nursing degree makes you extremely employable. With the current nursing shortage, a trend that is predicted to continue in 2016, many different sectors in health care are in high demand for nursing staff. This is only exacerbated by the fact that an aging population is more prone to chronic diseases. Chronic diseases tend to lead to more doctor visits, inpatient treatments, and longer times spend in hospital care. With financial pressure being put on hospitals to discharge patients as quickly as possible, patients being treated in their own home are becoming more and more of the norm.
Develop Meaningful Relationships
Home care nurses do their work in their patient's home. They see where their patients live, where they sleep and what they own. As a home care nurse you are more than likely going to be involved with an entire family rather than a single patient. In this way you are able to develop a deep relationship with your patient, along with developing a great bedside manner. Home care nursing is perfect for any nurse who loves to get to know their patient, their history, and their lives. With the chaos that is usually a hospital, and having a single nurse looking after numerous patients, it can be very difficult to develop these relationships.
Work in the Comfort of a Patient's Home
This is as much for nurses as it is for patients. Nursing studies show that patients who have chronic heart issues or chronic diabetes and are treated within their own home result in more than 20-thousand fewer hospital re-admissions. By becoming a home care nurse you are joining a more efficient health care system and keeping your patients out of the hospital. For home care nurses who are treating terminally ill patients, you are part of the gift that allows them to pass on in the comfort of their home, the comfort of their bed, and the comfort of being surrounded by familiar sights. For many patients that are facing death, this is one of the greatest gifts they can receive.
A Fulfilling Career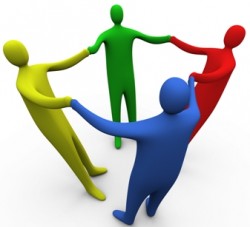 No matter what type of nurse you are, you are already helping people and saving lives. This is no different for home care nurses. The difference with home care nurses is that they are by their patient's side for the entire length of the patient's recovery. They are there to share all the victories, whether big or small, as well as being there for any setbacks in a patient's recovery. Sharing these moments with your patient can lead to an extremely fulfilling experience. This is the same with the patient as it is easier to share hard news with someone you're comfortable with, just as you take more joy in sharing positive news with some you are close to. Becoming a home care nurse is a great way to feel fulfilled and useful every day.
Freedom and Autonomy
If you value independence and autonomy home care nursing would be perfect for you. For the most part you are able to create your own schedule. You do have to keep in mind what time is best for your patients, the time it takes to reach a patients home, along with any paperwork that may have to be completed. Unless you are working with a patient that needs continuous care, say goodbye to 12 hour shifts, and perhaps even the usual 9 to 5.
Home care nurses are part of an industry that is in a middle of worldwide shortage, and trends are only expected to continue in this direction. While this puts a greater demand on current healthcare staff, this also means there is no better time to become a nurse. Choosing a career in home care nursing allows you to create fulfilling relationships with patients within the comfort of their patient's home. If you love developing relationships with your patients, enjoy freedom and autonomy, and want to join one of the fastest growing occupations, a home care nursing career would fit perfectly.
On Another Note
We invite you to download our free whitepaper that expresses habits of successful home care agencies, Seven Habits of Highly Effective Home Care Agencies. If you're interested in scheduling an online demo of our home care or care transitions software solutions, just click this button: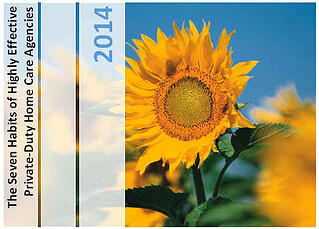 Ankota provides software to improve the delivery of care outside the hospital, focusing on efficiency and care coordination. Ankota's primary focus is on Care Transitions for Readmission avoidance and on management of Private Duty non-medical home care. To learn more, please visit www.ankota.com or contact us.