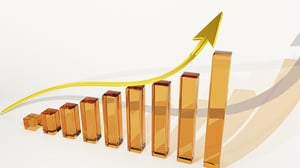 I came across a great video from home care startup consultant,
Michelle Lee Ellis,
who is also known as Coach Michelle. She shares a number of helpful insights, examples, and advice for folks considering a home care startup.
The video could also be of use to folks already in the early stages of building a home care startup, so I feel it could help a number of our readers.
You can
click this link here
to watch the entire video, but as a start, see below to see the questions that she covers in the video:
Again, please look at the entire video and please feel free to comment below about what you thought of it. My opinion is that Coach Michelle was able to distill down into simple terms a number of key concepts and offer valuable advice on topics that can sometimes be confusing for folks who are new to the home care industry. That said, check out the video, and the topics she addresses to see for yourself:

Frequently Asked Questions
What is the Difference Between a Non-Medical Home Care Agency and a Home Healthcare Agency?

Can I accept Medicare as a Non-Medical Home Care Provider Offering Personal Care Services?

Can I Accept Medicaid as a Non-Medical Home Care Provider?

Can I Accept Long-Term Insurance?

How Much of an Initial Investment is Needed for a Home Care Startup?

Can I run a Home Care Startup While Also Having a Full-time Job as Well?
What are your thoughts? Are there other key questions you'd add to the list? Are there other questions you have yourself? What do you think of Coach Michelle's answers to these questions? In your home care journey, what were you surprised to learn that you'd like to share with others who may be in the earlier stages of a home care startup? Please share your thoughts by commenting below!
If you're interested in learning more about managing a Home Care business, please download Ankota's free e-Book by clicking here:
Ankota provides software to improve the delivery of care outside the hospital, focusing on efficiency and care coordination. Ankota's primary focus is on Care Transitions for Readmission avoidance and on management of Private Duty non-medical home care. To learn more, please visit www.ankota.com or contact us.