One of the industry experts I learn from every time we speak is Ginny Kenyon, principal at Kenyon Home Care Consulting. Ginny helps open home care agencies and has given Ankota great inputs on our software. We at Ankota strongly believe that keeping elderly people healthy and comfortable in their homes (and out of the hospital) is an important step in the evolution of healthcare. Ginny is one of the pioneers driving moves in home health delivery. Enjoy her post (below).
There are well over 12,000 home health & hospice agencies in the US, and the industry grew some 4% annually between 2010 and 2015 due to a rapidly aging U.S.. population. For someone with an entrepreneurial spirit to meet the real healthcare needs of people, the homecare industry represents a real opportunity. But, how do you get started? What is involved in a successful homecare agency startup? Seven key areas of concern for every new homecare agency startup are as follows:
1. Vision and Business Plan
The first step in starting up your new home health organization is formulating a clear vision of meeting community needs. A detailed community assessment gives you direction and your own background and focus will play into the decision.
There are many types of home health & hospice agencies, some focused only on non-medical daily living assistance for seniors and disabled persons, others equipped with nurses and therapists to take care of medical needs. To make your vision a reality, you need to think and put into writing a detailed business plan and find effective ways of marketing your vision to the community.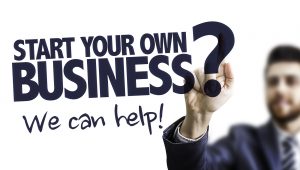 2. Licensing Issues
Step two in getting your homecare agency startup off the ground is obtaining all necessary licenses. A good consulting firm, will guides you through this complex legal process and uses experienced senior consultants to expedite the process to licensure.
Your agency will need to be incorporated with a Tax ID. You will also need to obtain a NPI (National Provider Identification) number with Medicare/Medicaid. There are differences in licensing from state to state. Expert guidance helps you properly prepare for successful practice.
3. Medicare Accreditation
Next, as a large portion of your reimbursements will come through Medicare (Parts A and B), you must go through the certification process. This involves a three-day Medicare survey in which your policies/ procedures, record keeping, and clinical practice will be evaluated. Consulting trains and prepares you to pass the first time.

Often times, agencies will choose accreditation from CHAP, ACHC, or JCO instead of the Medicare certification every three years. Accrediting bodies hold agencies to all Medicare Conditions of Participation as well as standards of excellence above and beyond Medicare/ Medicaid.
4. Software Selection
Today's healthcare industry requires advanced medical equipment and computerized record-keeping. An existing agency may update software systems as needed, however, a homecare startup agency should carefully select the most effective software program to meet their needs. Senior level consultants help with making sure agencies do not make the costly mistake of choosing the wrong software.
5. Preparation of Manuals
To run your agency smoothly from day one, you will need to develop customized administrative policy and procedure manuals, employee handbooks, forms manuals, and other important organizational tools. Optimizing your manuals can save you valuable time and money.
6. Staffing Your Agency
So far, we have defined goals, removed legal barriers, and provided an organizational structure. This is like a naked skeleton. To put flesh and bones on this plan, you next develop effective recruitment and retention strategies. Hiring the well-trained and reputable staff members dedicated to providing top-quality care is key to fulfilling your mission. If you fail to fill your ranks with conscientious staff members, you could retain staff but fail to retain clients. On the other hand, retaining good managers may be a function of your overall policies and standards.
You can hire some staff directly full-time, some part-time, and contract out other specialists as needed. But you must do a thorough background check on anyone who will be working under you agency's name, to protect patients, to avoid a possible lawsuit, and to protect your agency's reputation.
7. ICD-10 Readiness
Finally, you should realize cash flow and reimbursement rates depend on efficient, accurate, and complete ICD medical coding practices. You need to train in-house coders or use a 3rd-party ICD-10 coding partner. Your clinicians need extensive documentation training to back up coders and keep everyone on the same page.
Do your homework before starting hiring your consultant. Look at the background of your consulting agency. Do they have expertise in all the items you need to begin your agency? Find the agency that offers specialists in all areas of the process. Are you obtaining access to one individual or a team of individuals working for you?
To accomplish all of the above and more for a successful homecare agency startup, you should invest in homecare consulting services such as those offered by
Kenyon HomeCare Consulting
. To learn more about Kenyon's start-up packages, which cover everything from A to Z and are run by senior administrators with 20-plus years of experience,
contact Kenyon online
or call
206-721-5091
.
---
If you'd like another resource along your home care start up journey, click below to read a helpful and in-depth guide Ankota created, just click here or the button below to be taken to our Ultimate Guide to Starting a Home Care Agency:
Ultimate Guide to
Starting a Home Care Agency
Ankota provides software to improve the delivery of care outside the hospital, focusing on efficiency and care coordination. Ankota's primary focus is on Care Transitions for Readmission avoidance and on management of Private Duty non-medical home care. To learn more, please visit www.ankota.com or contact us.