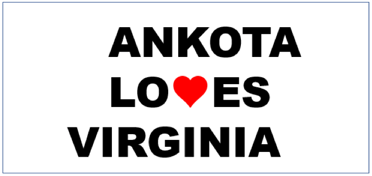 On a nationwide level, all providers of home care services need to use Electronic Visit Verification (EVV). This is a fraud prevention measure. Presently it applies to caregiver services like personal care, homemaking, and respite care. It applies to consumer directed services and agency-managed care. It does NOT presently apply to home nursing and therapy services, however EVV will be required for these services in 2023.
The mandate for EVV is part of legislation called the 21st Century Cures Act that was passed into law at the end of 2017. More specifically, an EVV system must capture the following:
The type of service (visit type)

Arrival Time

Departure Time

Caregiver who performed the service

Location verification information that ties the visit to the client's home
The most common ways of capturing location verification information are voice telephony and mobile GPS. Here's how they work:
Voice Telephony: With this method, the caregiver clocks-in and clocks-out using the client's home phone. Caller ID is used to verify that the caregiver is there at the start and end of the visit. Note that it is pronounced like "Tele-Fun-Knee" and not "Tele-Phone-Knee"
Mobile GPS: With this method, the caregiver uses a mobile app to clock-in and clock-out.
Best EVV Home Care Software for Virginia
After investigating 15 home care software vendors over a period of more than a year, Alfred Lee Burkholder III, a prominent player in the Virginia home care market, selected Ankota as being the best home care EVV software for Virginia.
Some of the key decision criteria were as follows:
Fully EVV compliant

Easy to use

Telephony and GPS are interchangeable

Produces the DMAS90 and other DMAS forms (DMAS99, DMAS225 and more). Plus it creates your care plan from the DMAS97AB.

In the rare cases where the client doesn't have a home phone and the caregiver doesn't have a smart phone to use, Ankota offers a FOB option (a timekeeping device in the home)

When Personal Care and Respite are needed on the same visit, Ankota lets the caregiver clock-in and clock-out only once and knows to split the visit for billing purposes on the back end

Ankota can bill all 6 MCOs and other payers

Ankota has a Virginia location and is committed to making things easy for VA providers

Ankota is willing to enhance the software and does it quickly
Ankota is honored to have been chosen as the best EVV home care software for Virginia. For help with your Virginia EVV implementation, click here.
Ankota provides software to improve the delivery of care outside the hospital, focusing on efficiency and care coordination. Ankota's primary focus is on Care Transitions for Readmission avoidance and on management of Private Duty non-medical home care. To learn more, please visit www.ankota.com or contact us.