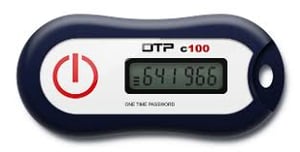 The age of Electronic Visit Verification (EVV) is upon us and our home care agencies are required to prove electronically that we're performing our services correctly. This is mandated by the 21st Century Cures Act, and at a minimum requires you to track the following items for each visit:
Type of Service
Caregiver

Time of Arrival
Time of Departure
Location Verification
Capturing this information is a great (and necessary) start, but the next thing that you need to do is review the visits that don't meet your expectations. The exact list of items to be verified varies by agency, but a good starting point is the following list:
The caregiver clocked in and out from the right phone number (if using telephony for EVV)
The caregiver clocked in from the right location (if using a GPS enabled mobile app for EVV)
The caregiver was not clocked in in two paces at the same time
There was only one caregiver clocked in for the client at one time. This one has exceptions such as during supervisory visits when the caregiver and supervisor are clocked in at the same time, but you should check whether your EVV vendor allows you to configure the system to ignore overlap warnings for supervisory visits
The duration of the visit matched what was expected: for this you'll want the system to flag visits that are too long and visits that are too short
The service is authorized
The amount of care delivered falls within the authorization limit
There are other checks that can be made, such as whether the visit was started at the right time and whether the care plan items were completed, but the 7 listed above are the basic set.
Ankota provides software to improve the delivery of care outside the hospital, focusing on efficiency and care coordination. Ankota's primary focus is on Care Transitions for Readmission avoidance and on management of Private Duty non-medical home care. To learn more, please visit www.ankota.com or contact us.