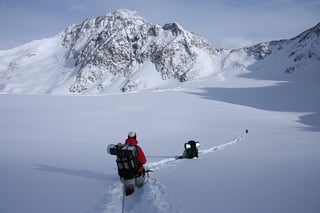 If you're reading this blog article, chances are that you're not isolated. You likely work in the home care services industry (or perhaps you're exploring the industry) and you have people in your life who you interact with. I'm sure that you've been alone at times, and perhaps you've been lonely now and again, but the likelihood is that you've never felt alone in the world and as if the next human was miles away and unreachable.
Sadly, that's not the case for everyone. Isolation is estimated to effect 8 million Americans according to the AARP-powered website connect2affect.org.
Isolation is a Health Epidemic
In our generally connected and not isolated worlds we might consider isolation to be a feeling, a temporary state, or a behavioral health condition at best. The AARP site above claims that the health risks of prolonged isolation are equivalent to smoking 15 cigarettes a day. This is serious stuff!
How Can Home Care Help with Isolation?
Just by virtue of being a home care client, the people who we care for are less likely to experience isolation, but knowing some of the causes and responses can make use better care providers. Here's some good data:
Transportation challenges: If we can provide transportation services directly or connect our clients to community provided ride services, our home care agency will be providing a big service.

Health Issues: Our care staff can work with clients on fall prevention and keep them on their care regimens.

Life Transitions and Loss: Often an event like a fall is what transitions a person from independence to requiring care. Another example is loss of a job or loss of a life partner. We can get our seniors connected to support groups and other community programs.

Ageism and Discrimination: Home care can treat our clients as wise and respected elders. We can learn life lessons from them and eliminate any forms of ageism or discrimination that we might see.

Making Connections: It's likely that within our own care community we have multiple clients feeling isolated. Perhaps we can connect them so that they can talk on the phone.
Shifting Our Mindset from Home Care Services to Managed Care Partners
A lot of us think of our companies as in home care service providers and we are, but what if we started thinking ourselves instead as providers of managed care in the home. Population health is only partially related to healthcare. Other factors like poverty, nutrition, and issues like isolation play a huge role in society's health and this is an area where our agencies can make a big difference. Plus, we believe that as our population grows, that the health system will increasingly recognize and embrace the benefits of home care. The future is bright!
One of Ankota's recent w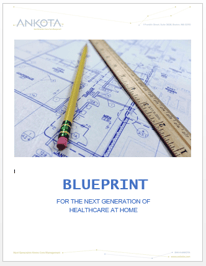 hitepapers, entitled "Blueprint for the Next Generation of Homecare at Home" is available for download. Please click the link or the picture below to download. If you're interested in scheduling an online demo of our home care or care transitions software solutions, just click this button:
Ankota provides software to improve the delivery of care outside the hospital, focusing on efficiency and care coordination. Ankota's primary focus is on Care Transitions for Readmission avoidance and on management of Private Duty non-medical home care. To learn more, please visit www.ankota.com or contact us.