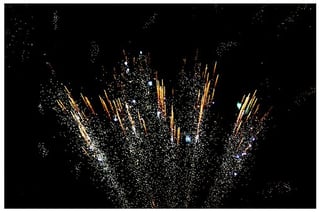 Living in Boston, a big part of our tech community is impacted by MIT, and I often meet MIT students and post-grads who are innovating with tech for healthcare. These genius engineers and scientists often seek me out because they have the "perfect solution for the elder care market." It is generally comprised in their estimation of devices that monitor vital signs connected via blue tooth to the individuals smart phone, which in turn is connected to the Internet. With this awesome solution we can know everything going on physically with the people we care for.
Obstacles to Tech Adoption Among the Elderly
Engineers like to overcome obstacles, so I usually start by commending them on their genius solution and then I lay out some of the obstacles that they hadn't considered. Among my list are the following:
The average age of home care clients is 84 and they don't have smart phones, nor do they have internet connection.

They don't like to be monitored because they feel as if they're being spied on.

There's no reimbursement for the type of monitoring proposed and in fact the health care community would rather not have access to all of the biometric data for their population because they have no ability to act upon it and are afraid that if they have the data and don't act they'll be held lible.
Now Let me Contradict Myself
While I do believe that the above points are true for our current home care population, this is changing. Baby Boomers (the oldest of whom are now 71) all have smart phones and know how to use them. Plus, the Medicaid home care population is sadly a younger demographic and they have smart phones.
My Prediction is the the Smart Phone will be the Ubiquitous Patient Monitor
Ultimately, everyone will have a smart phone that is with them at all times and this will become the patient monitoring device. All of the monitors that the MIT genius crew is thinking up will make their way into the standard equipment on an iPhone or Android phone.
But How do Boomers Feel about Health Tech?
Based on 2015 data, there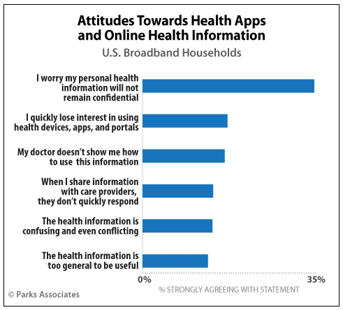 are 76 million US Baby Boomers and they are consuming roughly $634B in healthcare spending. Even though they have smart phones, health tech has failed to capture their hearts and minds according to this survey of broadband households from Parks Associates.
How Can we Monitor the Elderly Today?
We've put a lot of thought into that question... The short answer is that the frailest and highest acuity (sickest) individuals need hands on care to be their eyes and ears, but the other 95% can be monitored affordably using the one technology they know how to use - the telephone. If interested to learn more, please contact us.
Ankota provides software to improve the delivery of care outside the hospital, focusing on efficiency and care coordination. Ankota's primary focus is on Care Transitions for Readmission avoidance and on management of Private Duty non-medical home care. To learn more, please visit www.ankota.com or contact us.