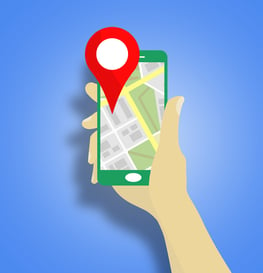 On Tuesday 9/17/2019, Missouri held a live meeting in Jefferson City (and conference call) where they invited all home care EVV vendors supporting the state. At the meeting they announced the plans that Missouri has submitted to the Federal government regarding how the state will comply with the mandate in the 21st Century Cures Act that requires Electronic Visit Verification (EVV) for home care.
Here were the key announcements:
All home care participants will be expected to comply with EVV (some agencies have permitted a subset of their clients to "opt out" and the state was clear that this will no longer be acceptable).
There are multiple acceptable forms of EVV, but you need to be able to get valid EVV information from clients without a home phone. They described the optimal EVV solution as being one that offers the following choices:

Telephony
GPS Mobile App
GPS Mobile App that works off-line
FOB device (fixed object in the home)

Missouri has proposed to the Federal government that all EVV data mandated by the 21st Century Cures Act (service type, arrival and departure times, caregiver, location verification) will need to be sent to an aggregator, which is a system that collects and combines all EVV records for the state.
In addition to the previously listed items, Missouri is asking that the tasks completed by the caregiver also be captured and sent to the aggregator. They explained that this will allow them to ensure that the tasks performed are in compliance with the CyberAccess plan of care.
The costs of sending the data to the aggregator are to be covered by the EVV vendor.
The full aggregator solution will not be in place by January 1, 2020 but all providers are expected to be capturing and retaining the required EVV data by that time.
The people from the state indicated that they expect compliance but when shortcomings are found they will be looking for good faith efforts to to remedy the situations.
For the Ankota customers reading this, please be assured that Ankota meets all of the requirements listed and once the state chooses the aggregator we will make it the top priority to share the data with them. If we can help you be fully compliant with the state's EVV plans, please contact us b
y clicking the button below:
Ankota provides software to improve the delivery of care outside the hospital, focusing on efficiency and care coordination. Ankota's primary focus is on Care Transitions for Readmission avoidance and on management of Private Duty non-medical home care. To learn more, please visit www.ankota.com or contact us.