I attended a free Webinar on the subject of Private Duty Home Care Marketing featuring Steve "the Hurricane," from Hurricane Marketing Enterprises, as the guest speaker. I hadn't encountered Steve previously, and I have to say that I found the hype for the event and the speaker's title "the Hurricane" to be a little bit off-putting. But the one hour free Webinar was incredibly informative and I became an immediate fan of Steve.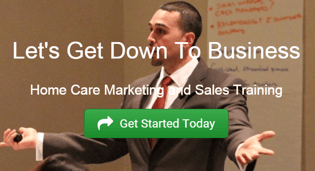 Before going much further, allow me to share that Steve organizes a Home Care Marketing Boot Camp that you can attend to get an intensive education on how to market your home care business. Based on the Webinar, Id highly recommend it. In fact, even though I don't run a home care agency I think I'm going to go myself. You can click on Steve's picture to go to the registration link.
Getting Referrals is the Number 1 Objective of Successful Home Care Leaders
Getting more leads and referrals is the biggest topic of concern that most private duty home care agency leaders encounter. We blog on this topic a lot. On the Ankota side, our main messages on this topic center around the things that we do to promote Ankota, and how agency owners can learn from them. Primarily we talk about the following:
Making your agency different

Creating a Constant Stream of Great Content, released on the web, so that your agency pops to the top of the list when people are searching for care in your area

Making sure that your goals are to Educate and Entertain with your content and not to advertise

Focusing more on the Title, than any other aspect of your content

Making sure that there's a "Call to Action" on every page
Steve agreed with the above points and glossed over them quickly in his talk for a couple of reasons: 1) He partners with a great Home Care Internet Marketing person named Valerie Van Booven who covers social media marketing, and 2) His expertise and passion boils down to the one thing you need to do more than anything else if you want to increase your referrals and Leads. That one thing is... Drum-roll please...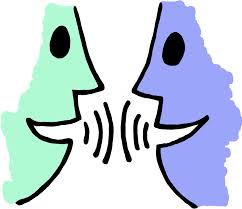 Talk to the People Who Are Working with Your Potential Clients!!!
At the end of the day, Steve's message was to talk to the people who are working with your potential clients. It sounds really simple, but if you're not flooded with leads, you're not doing it right. My fundamental take-away from the Webinar was that if you can become the preferred home care agency of four referral sources (that Steve calls "the Core 4"), you will be flooded with referrals, and that personal referrals have the highest yield when looking at conversion rates. Steve indicated that history has shown that you will convert 1 in 3 direct referrals into customers. The core 4 referral sources are as follows:
One Home Health Agency: Because many people who need 60 days of home health will also need ongoing care

One Hospice: because at end of life, people need companion care and help with their activities of daily living as much as they need the medical services that the hospice brings

One Continuing Care Retirement Community (CCRC): If your not familiar with this acronym, these are communities that offer their residents a progression of care services from independent living, to assisted living, and also skilled nursing. Often there are individuals here who would like to continue living independently, but need a little bit of help that your aides can provide.

One Long-Term Acute Care (LTAC) facility: Anyone who needs long-term care in a hospital like setting is going to need help once they're out
Interestingly, Steve talks about hospitals as a fifth source, but indicates that this is a harder nut to crack and encourages you to first focus on the above four.

Action Plan for Increasing Your Referrals
Here's what to do next:
Go to the contact form on Steve's website, and tell them that you heard about them and would like to see Steve's webinar.

Watch the video (one hour). I promise that you'll learn something.
If you'd like another resource along your home care start up journey, click below to read a helpful and in-depth guide Ankota created, just click here or the button below to be taken to our Ultimate Guide to Starting a Home Care Agency:
Ultimate Guide to
Starting a Home Care Agency
Ankota provides software to improve the delivery of care outside the hospital, focusing on efficiency and care coordination. Ankota's primary focus is on Care Transitions for Readmission avoidance and on management of Private Duty non-medical home care. To learn more, please visit www.ankota.com or contact us.