One of the industry experts I learn from every time we speak is Ginny Kenyon, principal at Kenyon Home Care Consulting. Ginny helps open home care agencies and has given Ankota great inputs on our software. We at Ankota strongly believe that keeping elderly people healthy and comfortable in their homes (and out of the hospital) is an important step in the evolution of healthcare. Ginny is one of the pioneers driving moves in home health delivery. Enjoy her post (below).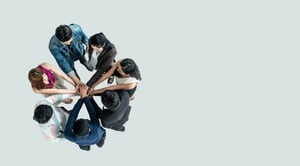 Cliche' dictates not to exist with all your eggs in one basket. Service diversification is scary to some. You think of the work and expense to develop new programs. It's just easier to do what you have and not step out on that ledge. Right? If you want to be solid in the homecare/ hospice future, then you
must
do it. There is no option to avoid all risk here. A medical home model will require all types of service provision.
W
orkflow
:
If you are a small agency that has grown over time, then you know how workflow is often fluid. Individuals are cross trained and do multiple job positions. It's often the reality when the agency is small. Today, do you still have your agency functioning this way even though it is not the same agency landscape? This can lead to inefficiencies you didn't realize you had. Make sure you aren't struggling because of how you work.
Diversification of Services:
Whether you need to provide a specialty service in your skilled home health or want to branch into Private Duty or hospice, now is the time to consider. As our home and community-based world of care continues to expand, agencies will need to provide more to sustain a long-term business model. Diversified services provided in a continuum allows for more coordinated care. Transitions from private duty through skilled and into hospice with the same agency allow the patient to maintain clinical staff.
Hit
The
Start-Up Landscape In An Organized Way:
While maintaining your current business, make sure to systematically move forward with your start-up. Often, the start-up portion becomes secondary and the process stalls. As administration, there must be realistic timing and framework allowing staff to move the process forward. At Kenyon Homecare Consulting, we specialize in agency start-ups and diversification. We provide the education and support needed to move your plan forward. Whether you need side-by-side education to clinical staff or administrative support, we can help. Call us today at 206-721-5091 or contact us online for your free 30-minute consultation.
This article entitled, "What Services Move You From Standing To Outstanding? Jump Into The Deep End Of Diversification To Keep Your Head Above Water." first appeared in Kenyon HomeCare Consulting blog.
If you'd like to learn more about managing a Home Care business, please download Ankota's free e-Book by clicking the link below:
provides software to improve the delivery of care outside the hospital, focusing on efficiency and care coordination. Ankota's primary focus is on Care Transitions for Readmission avoidance and on management of Private Duty non-medical home care. To learn more, please visit www.ankota.com or contact us.