One of the industry experts I learn from every time we speak is Ginny Kenyon, principal at Kenyon Home Care Consulting. Ginny helps open home care agencies and has given Ankota great inputs on our software. We at Ankota strongly believe that keeping elderly people healthy and comfortable in their homes (and out of the hospital) is an important step in the evolution of healthcare. Ginny is one of the pioneers driving moves in home health delivery. Enjoy her post (below).
Whether you're launching a new business line within your existing home care agency or initiating a startup home care, from scratch, it's crucial to get all your ducks in a row beforehand. With that in mind, we've crafted a list of the ten most fundamentally important factors in pursuing your new endeavor.
Startup Home Care Fundamentals for Success
Startup home care fundamentals go beyond turning on your open sign. Here's what you need to know to ensure your startup success.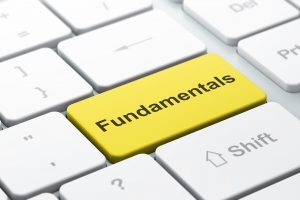 1. Research
Before you can begin planning other aspects of the startup home care process, adequate research must be conducted.
This includes evaluating the competition in various locations, learning the needs of each community you consider, and settling on a final location(s). Doing this before moving forward ensures your organization is in a position to succeed.
2. Business Plan
This strategy maps out the path your agency will take in order to grow. It generally projects where you want to be in three to five years, as well as the steps and funds needed to get there.
Remember, it can take up to a year to secure your license, certification, and or accreditation. So, ensure your finances allow for this low-revenue period. The U.S. Small Business Association is a great resource for learning more about business plans.
3. Legal Requirements
Complying with regulations are a major part of any startup home care process. Obtaining licensure or certification is overwhelming and time consuming. Therefore, it's always best to be familiar with and understand all federal and state requirements and if applicable, accreditation standards for your specific business type.
4. Resources
You may be surprised to discover how many resources are needed to adequately launch a new home care organization or service line. In addition to the obvious office space, you must also acquire the following:
5. Staff
A home care organization is only as successful as its staff. Consequently, that's why it's important to build an elite caregiver team from the beginning.
Before posting job openings, define the different positions you will needed, write a job description for each, and outline their responsibilities. Upon startup, it may be helpful to find employees who can take on multiple roles until you become more established.
6. Processes and Strategies
Don't wait until you're up and running before creating uniform processes for the many tasks happening on a regular basis. Part of startup home care fundamentals is establishing these strategies. Among others, you'll need to plan for:
Staff orientation

Client admission and services

Billing

Personnel records

Client records
7. Employee Education
Educating team members is more than simply throwing a training manual at them and sending them into client homes. To really soar, your organization needs comprehensive ongoing training.
Determine what your staff needs to know for certifications and professional licenses, what competencies you'll test for, and who will be charged with managing the education process.
8. Referral Sources
Referral sources are the lifeline of any successful home care organization. So, your startup process should include learning about all potential sources and determining how you can best meet their needs. Consider the following steps:
Understand who they are

Learn their service needs

Brainstorm how the referral source and your agency can partner

Set up recurrent meetings

Develop services around their needs
9. Marketing
Marketing is a vital part of any startup regardless of industry, including home care. Develop goals and a plan to meet those goals. Implement all avenues – radio, TV, social media and written materials.
When marketing, consider your services, what sets you apart, and what your referral sources need. It's often best to bring in a marketing expert to get you started.
10. Professional Consulting
A professional home care consultant is helpful in many areas, from guiding the startup process to helping you maneuver through legalities. Look for a consultant who has abundant experience in all aspects of home care, can provide necessary resources, and is conscientious of your goals.
Startup Home Care Fundamentals and Kenyon HomeCare Consulting
Kenyon HomeCare Consulting is your one-stop shop for all your startup home care needs. Our services include everything from interim management to marketing to policy manuals. Give us a call to learn more.
This article, originally titled, 10 STARTUP HOME CARE FUNDAMENTALS I WISH I'D KNOWN first appeared in Kenyon HomeCare Consulting blog.
------
One of Ankota's recent whitepapers, entitled "Selling Care Transition Services to Hospitals" is available for download and we think you'll find it useful. Please click the link or the picture below to download. If you're interested in scheduling an online demo of our home care or care transitions software solutions, just click this button: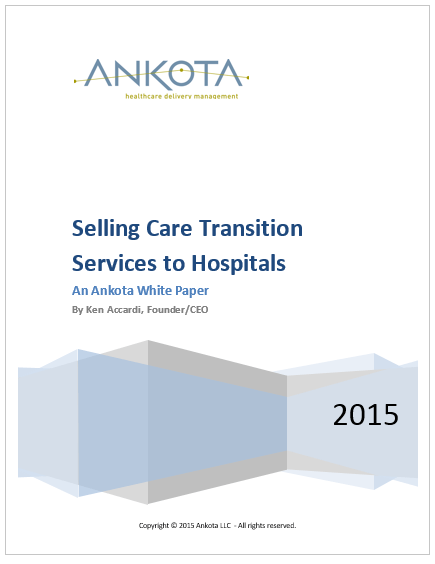 Ankota provides software to improve the delivery of care outside the hospital, focusing on efficiency and care coordination. Ankota's primary focus is on Care Transitions for Readmission avoidance and on management of Private Duty non-medical home care. To learn more, please visit www.ankota.com or contact us.