One of the industry experts I learn from every time we speak is Ginny Kenyon, principal at Kenyon Home Care Consulting. Ginny helps open home care agencies and has given Ankota great inputs on our software. We at Ankota strongly believe that keeping elderly people healthy and comfortable in their homes (and out of the hospital) is an important step in the evolution of healthcare. Ginny is one of the pioneers driving moves in home health delivery. Enjoy her post (below).
Times of change are troublesome for home care agency owners, leaders, and HR personnel. Managers are a crucial part of any organization, and surviving without an important member of your home care team is difficult. Enter: interim management. With the right interim management solution, your organization will not only survive during a transformation—it will thrive.
The Interim Management Solution FAQs

What exactly does the interim management solution entail? We've got answers to your most frequently asked questions right here!
1. What does an interim manager do?
In a nutshell, an interim manager (IM) fills in when you lose a management-level employee. But it's about so much more than filling an empty chair.
Stepping into the temporary role of manager, the IM helps your agency optimize success during a transition by encouraging focus, organization, and productive change.
2. Why do I need an interim manager?
When you lose a valuable team member, it affects your entire organization—from clients and staff to profit. This disruption often causes a downward shift in productivity and growth.
The interim management solution keeps your home care agency on track and helps prevent roadblocks.
3. How can an interim manager help my agency grow?
An IM does more than simply take over your former employees existing roles and responsibilities. They may also provide an organizational assessment, during which you're able to analyze your areas of strength and weakness.
After the assessment, the IM helps you develop a plan that allows for any necessary restructuring, thus resulting in continuous growth.
4. Will an interim manager help find a new employee?
During the interim management solution period, your IM offers guidance and support in finding a new team member who will both reflect and sustain the goals of your agency.
5. How does an interim manager save me time and money?
By preventing you and your existing staff members from taking on extra work. Hiring an IM allows you to focus on what matters most—clients and growing your organization. Additionally, the IM saves you from paying overtime to exhausted staff who are trying to fulfill two roles.
As a bonus, working with an IM prevents employee burnout during times of change. This keeps turnaround low and saves you the time and money necessary to find and train additional team members.
6. Will an interim manager be able to keep my clients happy?
The simple answer is "yes." Part of the interim management solution is making sure everything regarding client care continues to run just as smoothly—if not more so—as it did before the transition. This ensures that clients are well cared for, resulting in their satisfaction and more referrals.
7. How does hiring an interim manager affect existing employees?
Major change within an organization can often be scary or frustrating for your team. While some may think that bringing in a stranger will only make things worse, the opposite is actually true.
Your IM will work with the team to come up with new goals, ideas, and strategies so that no staff member feels ambushed.
8. What can an interim manager do to restructure my organization?
Restructuring is often necessary after a significant agency transition. An IM works with you to determine what changes need to be made in order to implement an effective growth strategy. Then he or she helps you and your team put those ideas into doable action steps resulting in success.
9. When do I need to call an interim manager?
As a general rule of thumb, as soon as you get word of a major transition, it's time to make the call and learn what kind of interim management solution is right for your organization.
10. How long will an interim manager work with my agency?
The exact amount of time varies depending on your particular agency's situation. But with the right interim management solution, rest assured you will have the professional help and support you need until your organization is fully staffed and well on its way to success.
Kenyon HomeCare Consulting's Interim Management Solution
At Kenyon HomeCare Consulting, we offer unparalleled interim management services. Call us at 206-721-5091 or visit https://www.kenyonhcc.com/contact-us/ to schedule a free 30-minute consultation.
We are here to help you start the process of enlisting the help of an interim manager quickly!
This article entitled, 10 FAQs FOR A SUCCESSFUL INTERIM MANAGEMENT SOLUTION, first appeared in Kenyon HomeCare Consulting blog.
------
One of Ankota's whitepapers, entitled "Seven Habits of Highly Effective Private Duty Home Care Agencies" available for download and we think you'll find it useful. Please click the link or the picture below to download. If you're interested in scheduling an online demo of our home care or care transitions software solutions, just click this button: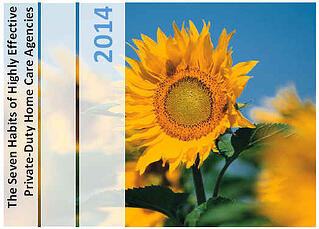 Ankota provides software to improve the delivery of care outside the hospital, focusing on efficiency and care coordination. Ankota's primary focus is on Care Transitions for Readmission avoidance and on management of Private Duty non-medical home care. To learn more, please visit www.ankota.com or contact us.