Today's guest post is from Emma Sturgis. Emma is a freelance writing currently living in Boston, MA. She writes most often on education and business. To see more from Emma, say hi on Twitter @EmmaSturgis2
Technology is one of the fastest growing industries and those who love everything technical have created some of the everyday items we take advantage of today. Technology created the smartphone we carry, the large flat screen television in your living room and the high-tech washing machine in your laundry room. One industry where technology is growing rapidly is in the medical field, opening up a wide range of careers if you love the awe of science and are obsessed with invention.
Radiology and Ultrasound
There are many different careers in the area of radiology and sonography. Radiology technicians operate imaging equipment used to diagnose injury or illness, including x-ray machines, CT scanning machines, MRI's and mammography equipment. Radiology technicians make approximately $58,960.00 annually. A diagnostic sonographer operates ultrasound machines which are commonly used during pregnancy, but can also be used to diagnose other medical conditions. A radiologist is a physician who reads the images that a radiologist or diagnostic sonographer produces. Radiologists don't often interact with patients as they usually communicate findings directly to the doctor who ordered the test. Radiologists also have the benefit of telecommuting as most images are produced digitally and can be read from almost any computer.
Medical Laboratory Scientist
Medical laboratories have grown significantly high-tech over the past decade. In order to succeed as a medical laboratory scientist, you need critical thinking and problem-solving skills as well as a desire to work with technology. Medical laboratories are on the front line of diagnosing, monitoring and creating treatments for diseases. Using extremely technical instruments, a medical laboratory scientist analyzes and interprets data used to treat diseases. They may also work in laboratories that develop new testing methods or new treatments for illnesses. Some of the highly technical equipment found in a medical laboratory include kinetic imaging plate readers that allow live cell assays to be screened, cameras that rely on chemiluminescence rather than fluorescence and laboratory robotics.
Healthcare Information Technology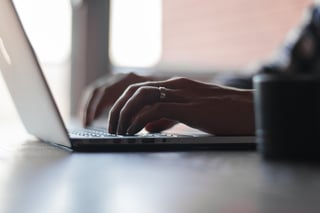 The Affordable Care Act (ACA), passed in 2010, created a need for people with experience in healthcare information technology as the law required patient records be stored digitally. This has led to a need for individuals who understand how to protect patient data from breaches while allowing patients and physicians easy access to information that can create better, more continuous care. Since 90% of the data in the entire world was created in the last 2 years, it's important that these individuals have experience, education, and expertise as well as the desire to continually be learning. In addition to those who are trained to safeguard patient medical information, other IT positions in healthcare include database administrators, software training experts and network administrators.
These are just a few of the careers available in the healthcare industry if you are fascinated with technology and want to work in a field that will benefit others. The healthcare industry is growing rapidly and, as it grows, more advanced technology is necessary to identify illness, create treatments that cure disease and help people live longer, healthier lives.
----
One of Ankota's recent whitepapers, entitled "Selling Care Transition Services to Hospitals" is available for download and we think you'll find it useful. Please click the link or the picture below to download. If you're interested in scheduling an online demo of our home care or care transitions software solutions, just click this button: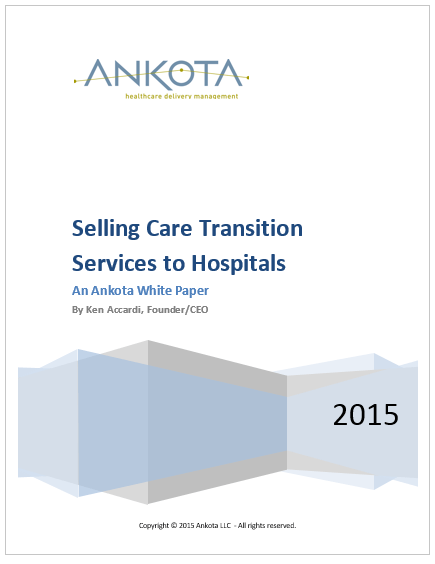 Ankota provides software to improve the delivery of care outside the hospital, focusing on efficiency and care coordination. Ankota's primary focus is on Care Transitions for Readmission avoidance and on management of Private Duty non-medical home care. To learn more, please visit www.ankota.com or contact us.