Today's guest post is from Emma Sturgis. Emma is a freelance writing currently living in Boston, MA. She writes most often on education and business. Information for this article was gathered from South Coast Home Health Care. To see more from Emma, say hi on Twitter @EmmaSturgis2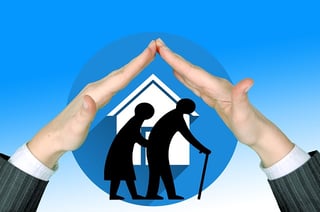 The senior population is on the rise, and that has left many adult children wondering what they can do to help their parents as they age. Making the transition to one's retirement years can be quite difficult, and many seniors face unique problems they have not planned for. Here is a glimpse of three tips you can use to help your parents stay as happy, healthy, and financially stable as possible in their senior years.
Talk About Finances Early
One of the most common mistakes that families make is avoiding talking about finances until it is too late. Even if your parents are doing well financially, they might not have considered just how different it will be living on a fixed income. Emergency expenses can take place at any time, and it is important that they are ready for those types of surprises. Before your parents retire, you should try to broach the subject of finances and talk about setting a strict budget they can stick to in the coming years.
Speak With an Attorney
Speaking about one's death can be extremely difficult, and that is why so many seniors do not create a will when they are younger. Unfortunately, waiting until your parent is much older could make this legal process difficult due to impaired cognitive abilities and disorders such as Alzheimer's. At the very least, your parents should speak with an attorney about crafting a basic will. This document must include information such as how their assets will be passed on and who will have the medical power of attorney. It might seem unpleasant to talk about issues such as mortality, but these documents will give your parents peace of mind knowing that everyone is on the same page and their children will be taken care of.
Consider Professional Caregiving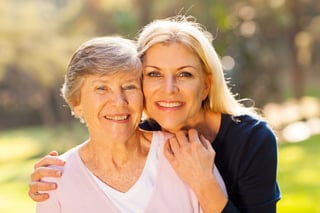 Many aging adults are worried about who is going to take care of them when they are no longer able to take care of themselves. Luckily, in-home care is more affordable than ever with accredited nurses and various home health care options. Instead of heading to a caregiving facility, your parent can age in the comfort of their very own home. A registered nurse will help with tasks such as chores around the house, making meals, running errands, grooming, and taking medication at the correct time.
When it comes to an aging family member, it is always better to start making plans early. Taking care of issues such as their living arrangements and finances will allow them to focus on enjoying their senior years. It will also take stress off of you and other family members if everyone knows the plan and how to proceed in the future.
----
One of Ankota's recent whitepapers, entitled "Selling Care Transition Services to Hospitals" is available for download and we think you'll find it useful. Please click the link or the picture below to download. If you're interested in scheduling an online demo of our home care or care transitions software solutions, just click this button: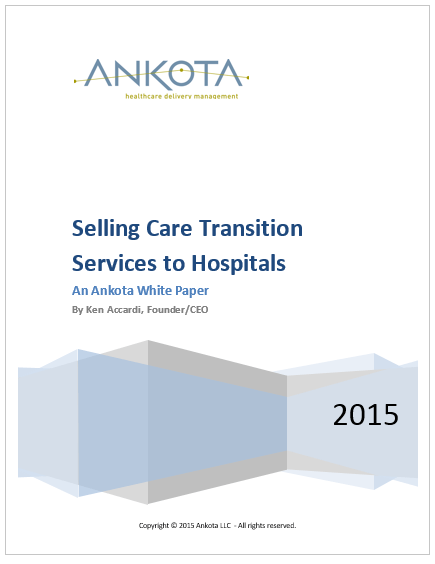 Ankota provides software to improve the delivery of care outside the hospital, focusing on efficiency and care coordination. Ankota's primary focus is on Care Transitions for Readmission avoidance and on management of Private Duty non-medical home care. To learn more, please visit www.ankota.com or contact us.