I have a lot of respect and admiration for Laurie Orlov who is an industry consultant and recognized expert on technology for

aging

in

place

. I've had the opportunity to meet Laurie a number of times and to present

in

conferences with her. I read her blog religiously (you can find her

Aging

in

Place

Technology Watch by clicking here).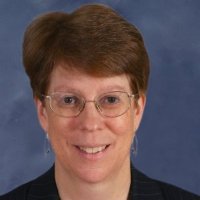 A recent blog post from Aging in Place Technology Watch, entitled, "
Focus on Technology for Older Adults Sharpens in 2019" caught my eye (click previous link to read the full article). It outlines changes and trends in elder care and healthcare within the home, and of course, changes and trends in the Aging in Place technology space.
Please take a look at the full article (and the full site) in order to get the full picture, but as a start, here are 4 bullet-points from their findings to get you started:
Caregiving Demands of an Aging population drive policy change in 2019.
Tech adoption among the oldest has not kept pace with technology improvements.
Paid home care continues to pick up where families and senior housing leave off.
Medicare Advantage changes may revive tech-enabled home care services.
Also, I found the 2019 Market Overview of Technology for Older Adults resource to be both insightful and interesting. If you click the previous link, it will take you to a site where you can download a PDF of a detailed report.
On a related note, we are excited to share that Ankota has launched the
Home Care Book Club
(click previous link to join) on Goodreads.com! Our Home Care Book Club was created so folks
in the home care industry can connect, share ideas, learn Best Practices, and of course, to build community through chatting about books!
Please join the conversation by clicking the button below or sharing your thoughts in the comments below!
Ankota provides software to improve the delivery of care outside the hospital, focusing on efficiency and care coordination. Ankota's primary focus is on Care Transitions for Readmission avoidance and on management of Private Duty non-medical home care. To learn more, please visit www.ankota.com or contact us.