Today's guest post is by Kara Masterson. Kara is a freelance writer from West Jordan, Utah. She graduated from the University of Utah and enjoys writing and spending time with her dog, Max. Enjoy Kara's article and feel free to comment below!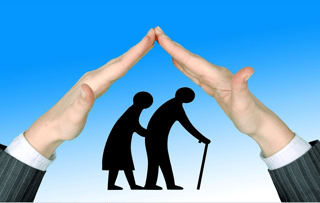 In-home healthcare is an inspiring field to work in. Each day leaves open dozens of opportunities to make it easier for older patients to live their limited lifestyles. Without the proper know-how, nonetheless, your output may be seen as a burden rather than help. Here are four ways in which you can help out without delaying your team's work progress and adding up to their workload.
Show Up on Time
Just like with any profession or field you enter, showing up on time is a professional courtesy in the home healthcare field. Many new workers think that, because it's more of a laid-back home-based situation, they can take advantage of the schedule. Showing up late means one of your coworkers or a family member will have to pick up your slack until you arrive, not to mention being tardy looks bad on your professional image.
Focus on Individual Needs
Not all home patients have the same set of needs. Some patients will require help with mobility and range of motion exercises while others are more interested in accompaniment and having someone to talk to about their daily lives. In order to help out without conflicting with the patient's needs, you have to know the specific conditions they are in and what specific interventions must be done to elevate their standard of living.
Learn Continuously
Learning doesn't just end when you get your college diploma. In fact, most of the knowledge taught in schools are theoretical. You'll have to go into the real world and collect applicable experience and information. Learn continuously and stay updated by taking more classes that improve your professional aptitude. Online programs for master's degrees in Nursing, for instance, allow you to handle a wider set of health conditions. (Click here for more information)
Manage Your Time Wisely
Begin your day by listing the specific set of tasks you'll need to accomplish before your shift ends. Use this as a guide to know how much time you can allot for the patient's specific needs. For instance, you can allot 30 minutes to an hour to feed the patient, after which you can give medication, which is given a time allotment of 10 minutes tops.
Helping out others who are in need shouldn't just be part of the job. You want to help them out without being a burden to their families or to your coworkers, if any. The tips above should help you navigate this fairly thin line.
-----
One of Ankota's recent whitepapers, entitled "Selling Care Transition Services to Hospitals" is available for download and we think you'll find it useful. Please click the link or the picture below to download. If you're interested in scheduling an online demo of our home care or care transitions software solutions, just click this button: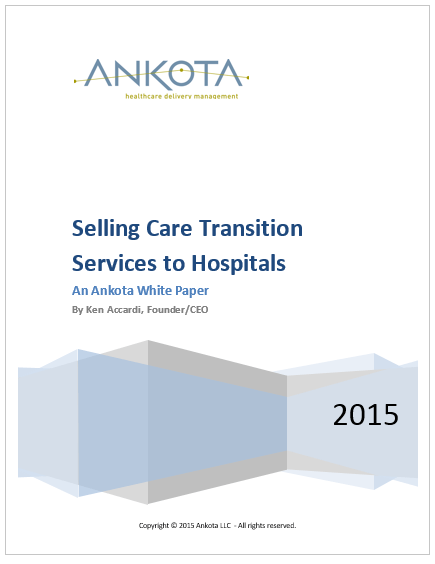 Ankota provides software to improve the delivery of care outside the hospital, focusing on efficiency and care coordination. Ankota's primary focus is on Care Transitions for Readmission avoidance and on management of Private Duty non-medical home care. To learn more, please visit www.ankota.com or contact us.