Today's guest Blogger is Dixie Somers. Dixie has written for the Ankota blog in the past, she is a freelance writer and blogger for business, home, and family niches. Dixie lives in Phoenix, Arizona, and is the proud mother of three beautiful girls and wife to a wonderful husband.
The home health care profession can be extremely rewarding in helping people in the most vulnerable points of their lives, but it can also be difficult and demanding. In order to become and remain successful, there are a few important qualities every home care worker should strive to develop and maintain.
Organization
Organization is key. As a home care worker, you will be juggling multiple duties. Developing good organizational skills can help you keep on top of everything. Get yourself in the habit of keeping an up-to-date personal planner or calendar so that you never have to worry about forgetting something important. When in doubt, write it down.
Staying Informed
It is also very important for members of this profession to keep themselves up-to-date with what is going on in the medical community at large. Modern medicine and medical technology are evolving faster and faster in the global community created by the internet, and it would be all too easy for you to fall behind, which could negatively affect your patient later on. Getting higher degrees can also give you the edge you need to stand out amongst competition. Consider an online BSN program for better career opportunities and knowledgeability with your home care patients.
Communication
Of course, a home care worker must also maintain excellent communication skills. Bedside manner, of course, is the primary concern for home care. Patients are often interacting with home care workers at difficult times in their lives, when they are ill or frustrated, which means that you must be patient, reassuring, and compassionate, while also projecting an air of calm assurance to help them feel confident that you know what you're doing. This is important even when you yourself may feel overwhelmed or tired.
Stamina
You will also need quite a bit of stamina to work in the health care industry. Some patients may be demanding, and you will often have to work long hours. Despite this, you will still be expected to treat your patient with the same respect and compassion.
Ability to Relax
Finally, remember that while you take your job seriously, you don't have to take yourself so seriously. If you are able to learn from your mistakes and laugh at yourself once in a while, you will be much more able to keep the positive energy that will help you get through those long days and help your patients relax themselves.
The home health care field is not an easy one to be in, but it is definitely worth pursuing. It may seem overwhelming at first, but if you don't let it beat you down, you and your patients will reap the rewards.
For more Best Practices, you can download a free eBook Seven Habits of Highly Effective Home Care Agencies. Just click the link or the picture to download.
If you're interested in scheduling a live demo of our software solutions, just click the button below: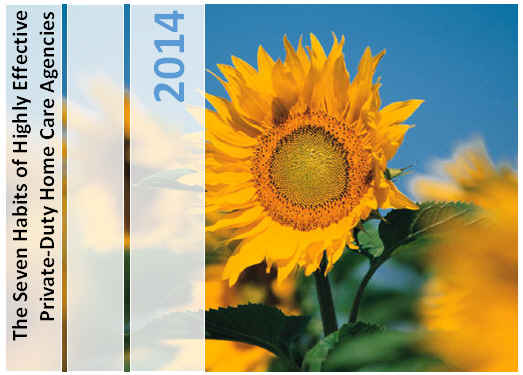 Ankota provides software to improve the delivery of care outside the hospital, focusing on efficiency and care coordination. Ankota's primary focus is on Care Transitions for Readmission avoidance and on management of Private Duty non-medical home care. To learn more, please visit www.ankota.com or contact us.

If you're interested in scheduling an online demo of our home care or care transitions software solutions, just click this button: