Today's article is by Jason Chagnon from Providentia Marketing. Jason and Providentia's goals are to help to drive client referrals and attract caregivers to your agency. In today's blog, he writes about ways to help your agency stand out, online, branding-wise, and in your day-to-day. Enjoy his post (below).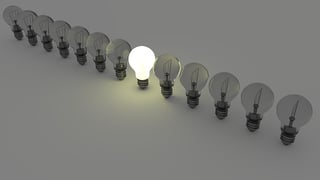 Having trouble differentiating your firm from the 20 other home care firms in your market? Discouraged by trying to compete with the massive multinational agencies who dominate the search engines? Haven't had a Facebook "like" since 2015? Don't give up! There are some pretty easy-to-implement marketing initiatives that can help your private duty home care firm stand out, and stay shoulder-to-shoulder with industry giants.
1. Build a Better Home Care Company Brand
Clients may know your name, but do they really know who your agency is? What do you care about? What are your specialties? How many lives have you changed with your services? Use resources at your fingertips to build a company brand, and above all, a personality. Post testimonials to your blog and social media channels, post write-ups about your caregivers – and put a name to the face with fun company photos. It may seem trivial, but 7 in 10 Americans said they were willing to spend more with companies they believe provide excellent customer service – if you prove you're the kind of company that people want to work with, you could be catching those same numbers!
2. Focus on Mobile In-Home Care Content
The typical criticism of our society is that we're all glued to our phones all day. Why not use this knowledge to your advantage? Post content to, and optimize that content for places where it will be seen on a mobile phone. Is your email newsletter responsive? Are your graphics sized for mobile social media pages? Will your website display correctly on an iPhone? How about an Android device? What about inquiries and requests; can they inquire through their phones? If you're not taking advantage of mobile optimization, you're losing out.
3. Manage Your Online Reputation
Reviews drive purchasing decisions. Ninety percent of people report that reviews help them determine the quality of a local business, and 72 percent of people report that positive reviews inspire trust. So are you inspiring trust through what's written online about your company? The harsh reality is that it's impossible to please every single person, and those who can't be pleased are not afraid to write very nasty reviews about your company online. What's being said about you? Do you know? Are you taking steps to proactively manage feedback before it ends up online? If you're not, you could be losing out to the competition.
4. Start Re-Marketing for Return Website Visitors
Visitors who return to your website are infinitely more valuable than people who visit once and never return again. They are much more likely to interact with your site, share your content, refer your site to other clients, or ultimately fill out a contact form and become an active client. The more you can do to encourage second-time website visitors, the more you'll see your traffic numbers, engagement, and profitability rise. Use a program like Providentia Marketing's Re-Marketing program for Facebook, Google and Instagram to drive interested and hard-to-find prospects back to your website, where their potential to increase your bottom line increases exponentially.
5. Create a Better Client Experience
If your clients aren't happy, they aren't going to come back. But beyond that, they're going to spread their unhappiness through word of mouth, online reviews, and social channels – all of which can directly impact your bottom line. Try to gauge client reactions to see how well you're doing, and where you have areas to improve. The more proactive you can be, the less reactive you need to be when something goes badly.
Need help implementing some of these ideas? Our team of marketing experts is always available at info@providentiamarketing.com, or click any of the links below to learn about how our services can help you stand out from the crowd of home care agencies!
This article, 5 STEPS FOR DIFFERENTIATING YOUR HOME CARE AGENCY first appeared in the Providentia Marketing blog.
------
One of Ankota's recent whitepapers, entitled "Seven Habits of Highly Effective Private Duty Home Care Agencies" available for download and we think you'll find it useful. Please click the link or the picture below to download. If you're interested in scheduling an online demo of our home care or care transitions software solutions, just click this button: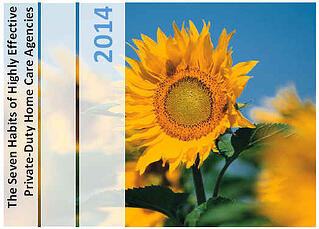 Ankota provides software to improve the delivery of care outside the hospital, focusing on efficiency and care coordination. Ankota's primary focus is on Care Transitions for Readmission avoidance and on management of Private Duty non-medical home care. To learn more, please visit www.ankota.com or contact us.