Today's guest post is from freelance writer Heather Roberts who helps seniors with cleaning and moving.
Care giving can be a hard task that takes its toll on caregivers. Cleaning is one very important p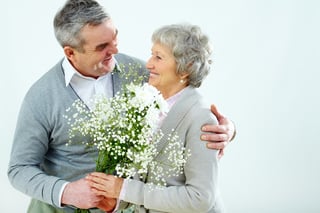 art of the job, but using cleaning supplies and processes that are safer for those home care recipients with lower tolerance for toxins is a key to keeping their health intact. Whether your agency is doing the cleaning or bringing in a cleaning contractor on behalf of your client, it is important to choose the kind of chemicals that will be safe.
7 Healthy Cleaning Tips
Below are 7 tips for health cleaning:
Make sure to let the senior know about the cleaning you are planning and make sure to get their permission. Seniors will obviously like to take their own decisions and they value their own privacy and freedom, so your idea of cleaning may be different from what they are used to.

Start by respecting the routine of your elderly care recipient. They will usually have ways of doing things set in stone, so you will need to decide what you can do to take this into consideration.

Make a test run of cleaning if you're not quite sure what your elderly care recipient needs and wants in terms of cleaning. You can help them out with a purchased service for cleaning, assuming they are comfortable with having a cleaning service come into their home.

Keep things within easy reach by making sure all your cleaning products are right there and on hand, so they won't have to use stairs, ladders or other work related assistance if they insist on dealing with cleaning themselves at some point.

Provide compassion during the cleaning, since older are sometimes agitated by changes in their routine. Just paying attention to them and talking a bit during cleaning can be a big help.

Handle personal items with care. For seniors their photos, mementos and other items that they have gathered throughout the years have great meaning.

Go natural with your cleaning supplies because harsh chemicals can be difficult on sensitive and fragile bodies. You can make inexpensive natural cleaning products or you can find natural commercial products. Thankfully many companies specializing in creating cleaning supplies are now working on green solutions due to increased demand for such supplies in the world, not to mention ones that do not hurt that are safer for people and for the environment.
For more best practices, take a look at our white paper, Seven Habits of Highly Effective Home Care Agencies. If you're interested in scheduling an online demo of our home care or care transitions software solutions, just click this button: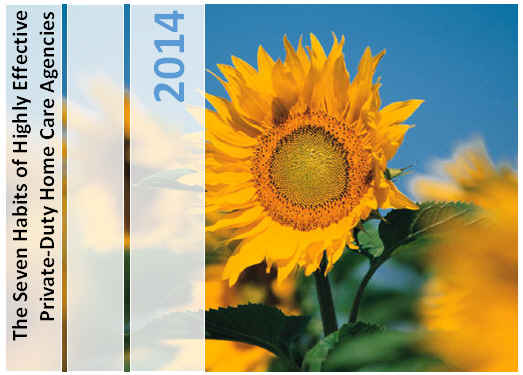 Ankota provides software to improve the delivery of care outside the hospital, focusing on efficiency and care coordination. Ankota's primary focus is on Care Transitions for Readmission avoidance and on management of Private Duty non-medical home care. To learn more, please visit www.ankota.com or contact us.