Silicon Valley and the venture capital community are bullish on home care, and they think that they can do it better than you. In particular, there has been $73 Million invested in three home care start-ups, being referred to by some as the 3 Home-igos (a play on the comedy film "The Three Amigos"). The three companies are as follows: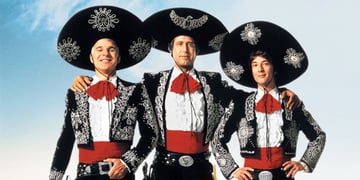 We've blogged about these folks before in our article about $15/hour caregivers.
What Do These Companies Do?
Two of these companies, Honor and Home team, are "high end" home care agencies that have teams to serve their clients, technology such as tablets in every home, and talk about creating beautiful days and wonderful experiences for the aging loved ones that they serve. They are expensive and will win with affluent clientele. Home Hero, by contrast, is a matchmaker company who matches you with caregivers and manages the process behind the scenes at a lower cost.
Are These Companies an Opportunity or a Threat to My Agency?
The answer is that these companies are likely to be both an opportunity and a threat to your agency. With their huge war chests of investment capital and their high profile Silicon Valley backers, they will get plenty of attention. This includes lots of PR, seats of distinction at all of the conferences (for example, they were on a panel together at the Aging2.0 conference in San Francisco and were highly featured in the marketing for that conference). Also, they can make beautiful marketing pieces and tell a great story. The narrative is that these companies are providing "tech enabled homecare," and that you're not...A few other example about Honor
Honor was started be Seth Stenberg with $20 Million from Marc Andreesen (the guys who started NetScape). Prior to starting Honor, Seth sold his company Meebo to Google.

Honor was invited to the White House and pledged to give away $1 Million in free home care

Honor hired a world class application designer named Renato Valdes Olmos, who made a very popular fitness app called Human.
The bottom line is that they will beat you with very wealthy clients, and they will raise the expectation for the technology that you'll be expected to provide.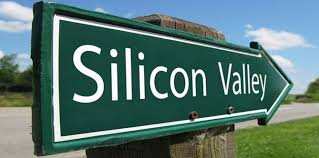 How do I Compete and Win?
My perspective is that if you want to beat Honor and Home Team, then you're going to need to step up your technology game. If you're not planning in the next year (two max) to have applications that connect family members into the process and give them great visibility, feedback and impact in the care of their loved ones, that you will start getting left behind.
The Elephant in the Room
There's one critical fact that is being overlooked, which is that there won't be enough caregivers to service the aging population in the future, and that even with higher rates, care giving is a hard job and some of the tasks aren't all that pleasant. So the winners are going to be agencies who can provide great care with less face-to-face hours and who can bring technology to bridge that gap.
How Can We Help?
We have a great new application that can position you well for the future. It's called Foresight Care, and what it does is check in with your clients in between visits to make sure that they're doing well, and alerting you if they're exhibiting symptoms that could lead to a hospitalization. For early adopters, the pricing is very low, but you should act now. You can use this feature whether or not you use Ankota's home care software. But if you're home care software is holding you back, we can deliver you the full package.
Ankota provides software to improve the delivery of care outside the hospital, focusing on efficiency and care coordination. Ankota's primary focus is on Care Transitions for Readmission avoidance and on management of Private Duty non-medical home care. To learn more, please visit www.ankota.com or contact us.