According to this article by Rob Geller on LinkedIn, falls are the leading cause of accidental deaths in seniors by far.
Illustrating this point is a case where it's better to let the picture tell the story: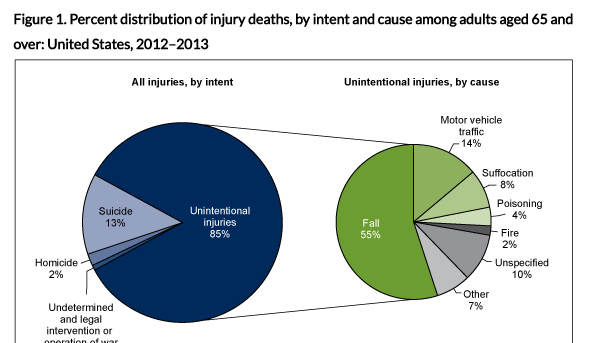 As you see, falls make up 55%. Other causes, though tragic are almost not even worth noting (but include traffic accidents at 14%, suffocation at 8%)

What is Your Agency Doing to Prevent Falls?

One of the toughest things for a home care agency to do is to be different... Based on this statistic, perhaps fall prevention can be your thing... Can you train your supervisory nurses to do home safety inspections based on falls? By securing throw rugs, adding grab bars, encouraging use of canes or walkers where indicated, and training your clients on safe ways to navigate steps and other hazards, you can potentially create the advantage that will result in winning more clients. Think about it...

The second graph in Rob's Article indicate that deaths due to falls accounted for around 35% of accidental deaths in 2000 but that has increased to over 50% in 2013.

If Not Falls, How Do You Differentiate?

It's really important to differentiate. If you're doing it in a great way, let us know and we'll feature you in an article about it. If your not sure, consider falls or perhaps one of the other ideas in the free eBook, Seven Habits of Highly Effective Home Care Agencies.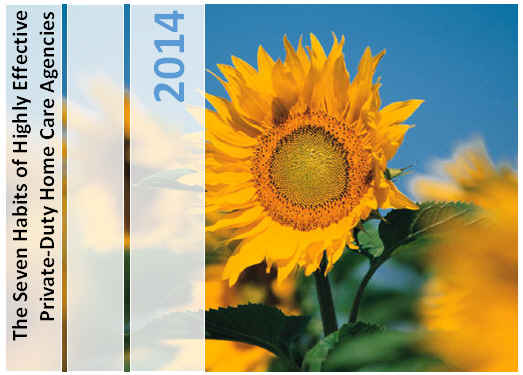 Ankota provides software to improve the delivery of care outside the hospital, focusing on efficiency and care coordination. Ankota's primary focus is on Care Transitions for Readmission avoidance and on management of Private Duty non-medical home care. To learn more, please visit www.ankota.com or contact us.

If you're interested in scheduling an online demo of our home care or care transitions software solutions, just click this button: