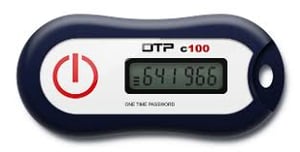 As we continue our Best Practices series for home care agencies deploying Electronic Visit Verification (EVV), today we'll focus on
caregivers
with trouble getting connected. Note
that
we recently released an article on
how to communicate

the

EVV

project to

caregivers
.
that
you can access
here.
The good news is that
EVV
is easy and once caregivers "get it," they're usually self-sufficient moving forward. We recommend the following steps when a caregiver is unable to connect on
EVV
:
Make sure that caregiver is active: problems often happen the first time a caregiver is trying to connect and one likely reason is that they're not fully set up in your system. Check that first!
Do they know the phone number or how to access the mobile app?: Another issue is that caregivers don't know the phone number to dial if using telephony or how to access the mobile app. This happens the first time people connect, or when they shift from telephony to the mobile app, or sometimes if they get a new phone. Note that a "wallet card" can help alleviate this issue.
Make sure they know their ID and PIN or Password if required: Some of our customers put a place on the wallet card for ID and PIN number or password. As a bonus tip, our customers who use a PIN number typically either use the caregiver's birth date (like 1021 for October 21st) or the last 4 digits of their social security number.
Make sure that they're scheduled: Another common reason for an inability to clock in is that the caregiver isn't on the schedule.
Train your schedulers to be able to go through the issue together with the caregiver: Once you can confirm with the caregiver that they are in the system with a schedule, know where to clock-in and what their ID is, then the best way to confirm and solve the issue is to replicate it with them on the phone. Here are some details:
Other Problems: Once you've worked through the steps above, there is likely to really be a problem with the caregiver's cell phone, the local phone number, or a problem being experienced by your software vendor. This should be very rare.
For telephony: Most schedulers will be talking to the caregiver on an office phone with a headset. To find an issue with Interactive Voice Response (IVR) telephony, dial into the toll-free number and try their ID and PIN. One of the biggest issues is "fear of change" and once you show them that it's just a matter of dialing the number and answering questions, they're usually fine.
Mobile App: The schedulers should have your mobile app available on their phones so they can use them for training and troubleshooting. Have the scheduler enter the caregiver's ID and PIN and again show how easy it is to use

EVV.

FOBs: When the client has no home phone and the caregiver is not using the mobile app, often a FOB device is used. The FOB that Ankota uses (and most other vendors are similar) generates a 6-digit code every minute and the code combines with the FOB serial number as a key, to tell the system exactly when the caregiver got there or left. Ankota has a FOB tester where you can go into the client record, ask the caregiver for the current code and then verify that it comes up with the current time (it might be a few minutes off but this is the case both at arrival and departure so it all works out.)
Do you have any additional questions or best practice tips and tricks that you'd be willing to share? If so, please
contact Ankota
. or click on the button below.
Ankota provides software to improve the delivery of care outside the hospital, focusing on efficiency and care coordination. Ankota's primary focus is on Care Transitions for Readmission avoidance and on management of Private Duty non-medical home care. To learn more, please visit www.ankota.com or contact us.