As of January, the majority of Pennsylvania's home care providers will move from the historical state Medicaid program, PA Promise, to the managed care model. The state has outsourced the management of its Medicaid home care program to three Managed Care Organizations (MCOs) as follows:
University of Pennsylvania Medical Center (UPMC),
Pennsylvania Health and Wellness (PAHW / Centene), and
Amerihealth (

referred to as Keystone in Eastern Pennsylvania)
These three MCOs have in turn collaborated in their selection of management software from a company called HHA Exchange (more commonly referred to just as "The Exchange"). The state first shifted to the MCO model in Region 1 (the Pittsburgh region) and is now going live in the Philadelphia area.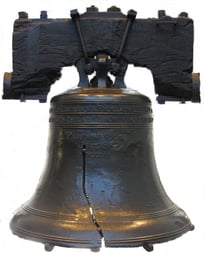 Why is Pennsylvania and Other States Making These Big Changes?
The 21st Century Cures Act legislated that all government paid home care agencies must prove that they're not committing fraud by having electronic proof that the visits were done. This is called
Electronic Visit Verification
(EVV). Since each state determines how to run their own Medicaid programs, your home state's approach is likely to differ from Pennsylvania.
How Must PA Providers Prepare for Managed Care?
From the perspective of PA home care providers, the job of billing and revenue cycle management gets tougher. In order for your claims to be paid, you need to tightly manage the following:
Each consumer needs to be affiliated with one of the MCOs, and you need to know which one so that you can submit claims.

In addition to knowing the consumer's Medicaid ID, you'll need to know their MCO admission ID because this is how authorizations are referenced and how remittance information (payments from the MCOs) are referenced.

You need to provide EVV proof of visit completion. This is most commonly done with a GPS enabled mobile app or with IVR Voice telephony. This information needs to be submitted to "The Exchange" in order for you to get paid.
Coming Soon
In the coming weeks we'll release a PA Managed Care eBook, but for now we'd recommend that you download Ankota's ebook on Medicaid Home Care,
"Success in Managed Care Medicaid Home Care".
(Of note, the book includes items that are true of Medicaid home care in all states.)
---
Ankota provides software to improve the delivery of care outside the hospital, focusing on efficiency and care coordination. Ankota's primary focus is on Care Transitions for Readmission avoidance and on management of Private Duty non-medical home care. To learn more, please visit www.ankota.com or contact us.