A post from Tim Mullaney reporting complaints related to rollout of EVV for home care in the state of Ohio. This post was first published on homehealthcarenews.com.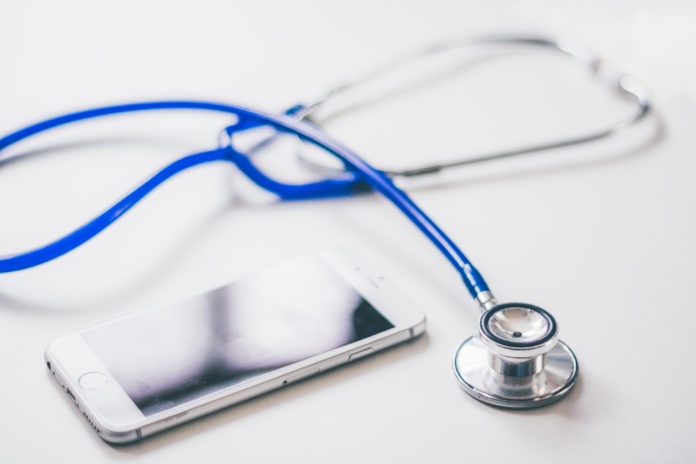 The rollout of electronic visit verification (EVV) for home care has created a "firestorm" of complaints in Ohio, according to a recent article in the Columbus Dispatch. However, that news story painted an incomplete picture, some home care providers and EVV vendors have told Home Health Care News.
Under the federal 21st Century Cures Act, all states must implement an EVV platform for Medicaid-certified home care providers by Jan. 1, 2019, or they face reductions in federal funding. The idea is that by verifying when and where home care services are provided, EVV will cut down on fraud and abuse.
Ohio awarded a seven-year, $66.5 million contract to a New York-based vendor, Sandata Technologies, to administer the state's EVV system—and that system, as well as the state's rollout of it, have drawn the ire of home care consumers, according to the Feb. 19 Dispatch article.
The platform relies on "repurposed, military-grade cellphones with GPS monitoring," the article states. The state began distributing the devices to home care recipients last month, causing backlash and disgruntlement, according to the Dispatch. Reporter Rita Price spoke with 39-year-old Melissa Day, who immediately stashed her device in her garage and feels it is a violation of her privacy to be tracked. She has opted for an alternative, call-in EVV method, but said this is also a burden.
"Basically, every time you log in or log out, it records the location," another home care client, Rajai Saleh, told Price, speaking of the Sandata device. "Now, if you're in your home or within 1,000 feet (of your home), you don't have to do anything extra. But if it's an unknown location that's not associated with the consumer, it'll show up as an exception."
Another individual who uses home care, Adam Hebling, said that he worries the system will deter people from becoming home care aides.
The Ohio Department of Medicaid is working to address consumer concerns, assistant director Jim Tassie told the Dispatch, and he emphasized that the devices do not passively transmit GPS data to the state at all times. They only do so when activated during a home care visit, he said.
The Ohio Department of Medicaid had not responded to requests for comment from Home Health Care News as of press time.
Alternatives available
Roughly 90,000 people are expected to be issued the GPS devices, the Dispatch reported. However, the article did not point out that home care providers in the state do not have to be on this particular EVV system and use these GPS devices in order to meet the mandate.
Ohio has adopted an "open model" for EVV, which means that home care providers can choose to use the platform offered by the state—at no charge—or they can pay out of pocket to work with EVV vendors that have been certified to meet the Cures Act requirements. There were nine approved vendors as of Feb. 7: Alora Health, McKesson, MaximCare Mobile, CellTrak, ContinuLink, RhinoBill, Complia Health-ContinuLink, Ampersand International, and Maxim.
"In our case, they just need to have a GPS check-in and check-out on any GPS-enabled device," Scott Brashears, Complia Health's senior vice president of sales engineering and product management, told HHCN. "We then send the data to the Sandata aggregator which ultimately will be used to match the claim when the claims edits are turned on [in June]."
Not only should home care providers have flexibility in what devices to use for capturing EVV info—such as type of service and time of delivery—but the onus to gather this data should be on the provider, not the client, according to Andrew Kaboff, CellTrak's founder, vice president and chief business development officer.
"CellTrak provides an EVV solution which places service verification with the provider, not in the home," Kaboff told HHCN. "This protects beneficiary privacy and gives flexibility to deliver care at any eligible location."
Dallas, Texas-based Addus Homecare (Nasdaq: ADUS) is one of the largest providers of Medicaid-reimbursed home care services in the nation, and the company uses the CellTrak system, so far without receiving major pushback.
"While we are having some issues working out the interface bugs between our system and Sandata, we are not having widespread issues with aides or clients embracing the technology," Addus Executive Vice President and Chief Development Officer Darby Anderson told HHCN.
Anderson also is first vice chairman of the Partnership for Medicaid Home-Based Care, an association that has advocated strongly for the adoption of open model EVV frameworks.
"While as an association we had our issues with the state [of Ohio] in terms of rollout timing and requirements, I would say we have had much worse experiences with rollouts in other states," he said.
If an EVV system is set up correctly and rolled out appropriately, home care clients actually should embrace it, said David Cole, COO of software company Ankota, which developed an EVV offering in the 1990s and has been outspoken on the topic.
"If patients have an issue with the payer knowing where the provider is during the period in which the provider is claiming to deliver services for them, then the entire model has been introduced and implemented incorrectly," Cole told HHCN. "Patients should want there to be verification of the services they receive as that is the only way to ensure the patient receives all of the services to which they are entitled."
It is Ankota's position that an EVV solution should include some sort of biometric component, such as voice verification, and that it is best accomplished through a "bring your own device" policy that enables caregivers to utilize their own smartphones. The goal should be to make caregivers' lives—and jobs—simpler and more efficient.
Not every state is as far along as Ohio in terms of rolling out EVV. Some are still waiting on expected EVV guidance from the Centers for Medicare & Medicaid Services (CMS), which they will use in deciding whether to create an open model like Ohio or a closed model, in which all care providers are required to be on a single platform.
By making early moves on EVV, Ohio might be experiencing growing pains that other states can learn from—but the Buckeye State might ultimately be better off for that, according to CellTrak's Kaboff.
"Adopting early (in Ohio and elsewhere) gives agencies the opportunity to implement an EVV solution that improves productivity (for the provider) and ensures the quality of care (for the beneficiary) without restricting access to services," he said.
Still, it is all but certain that as EVV is implemented across the country over the course of 2018, there will be other stories of rocky rollouts, and course corrections will be necessary.
"No rollout of this significant a change will happen without bumps in the road, and collectively they can be overcome, but only if stakeholders are committed to making it work," said Addus' Anderson.
---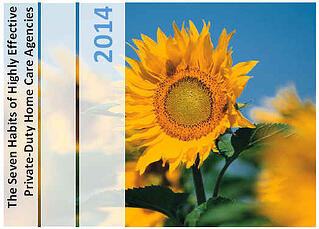 Ankota provides software to improve the delivery of care outside the hospital, focusing on efficiency and care coordination. Ankota's primary focus is on Care Transitions for Readmission avoidance and on management of Private Duty non-medical home care. To learn more, please visit www.ankota.com or contact us.