When you're ready to start your agency, sign up for the Home Care Agency Launch Kit for free (for a limited time)
One of the industry experts I learn from every time we speak is Ginny Kenyon, principal at Kenyon Home Care Consulting. Ginny helps open home care agencies and has given Ankota great inputs on our software. We at Ankota strongly believe that keeping elderly people healthy and comfortable in their homes (and out of the hospital) is an important step in the evolution of healthcare. Ginny is one of the pioneers driving moves in home health delivery. Enjoy her post (below).
A successful, long-lasting homecare agency start-up requires specific, detailed planning. Being aware of potential issues helps you stay ahead of the game and ensures a positive outcome. But how do you tackle the many tasks of launching a new business and the extra responsibilities necessary to be successful in the home health industry? We've created a checklist of 10 essential steps necessary for a healthy homecare agency start-up.
1. Do your research. Before any planning can happen, you need to know what's required to legally operate a homecare agency. During this phase, your research should include the following:
State and federal homecare regulations

Requirements for Medicare certification and/or accreditation

Helpful national and state organizations to join

Costs of land/office space in different desired locations

Area business and zoning laws
2. Craft a well-designed, strategic plan. Once you've done the initial research, design a plan that allows you to get tasks accomplished in a timely and efficient manner. A good rule of thumb is to begin with the tasks that take the most amount of time. Doing so allows you to keep progressing through your to-do list. For example in many states, being assigned a site visit and receiving a license can take up to a year. Starting this process early allows you to continue moving forward while waiting for your license to be issued.
3. Create a budget. Now you have basic industry knowledge and a plan. Next step is to determine how much capital you need. What's the cost of licensing? How much of your budget should you dedicate to procuring land or office space? Note: Because in many states licensing can take up to a year, ensure you have adequate funds available to cover opening costs as well as capital to operate, such as payroll and inventory for an extended period.
4. Decide on a location. Conduct research to evaluate demographics, your competition and services you can provide that are lacking in the location you are considering. It's important to know your market and what the community thinks of the competition you'll face.
5. Apply for your state license, Medicare certification and/or accreditation. Obtain the paperwork and file applications with the correct state licensing departments. Because many states are backlogged, consider paying for Joint Commission, ACHC or CHAP accreditation. This allows you to receive deemed status accomplishing both Medicare certification and accreditation with one onsite visit.
6. Purchase necessary software. This includes software that handles these organizational tasks:
Staff records – payroll, time sheets, mileage, etc.

Clinical/medical records

Billing and claims
7. Hire qualified staff. Once your plan is well underway, conduct interviews for potential job candidates. While you may not be ready to officially open, it's a good idea to have staff prepared to get a running start on the first day of business. There are also tasks these team members can help with in getting prepared for the big day.
8. Research experienced consulting firms. Don't wait until a year after your homecare agency startup to look for an organization that can assist you with the tasks associated with maintaining a successful agency. The right firm can help you with these steps before you even open your doors:
Policy and procedure writing;

Employee handbook creation;

Human resources preparation.
9. Set up an orientation and ongoing training for your staff.
You've got employees; now's the time to get them to elite status with chronic disease education.
10. Conduct a mock survey. Have an outsider evaluate your organization so that any issues can be addressed before real surveyors come to inspect your homecare agency startup.
Every homecare agency start-up encounters occasional roadblocks. Following these 10 steps will get you headed in the right direction – toward lasting start-up success.
THE ESSENTIAL CHECKLIST FOR A HEALTHY HOMECARE AGENCY STARTUP first appeared in Kenyon HomeCare Consulting blog.
Ginny Kenyon is the founder and CEO of Kenyon HomeCare Consulting, a home health consulting firm that gives agencies a market advantage, promotes creative product development, and offers viable ways to achieve and sustain organizational and fiscal success.
------
Ankota's care transitions whitepaper, entitled "Selling Care Transition Services to Hospitals" is available to you for free. Please download click the link or the picture blow for tips on how to construct optimal care transitions offerings and sell them to hospital partners in your geographies. If you're interested in scheduling an online demo of our home care or care transitions software solutions, just click this button:
To learn more about starting a home care agency, check out our Ultimate Guide.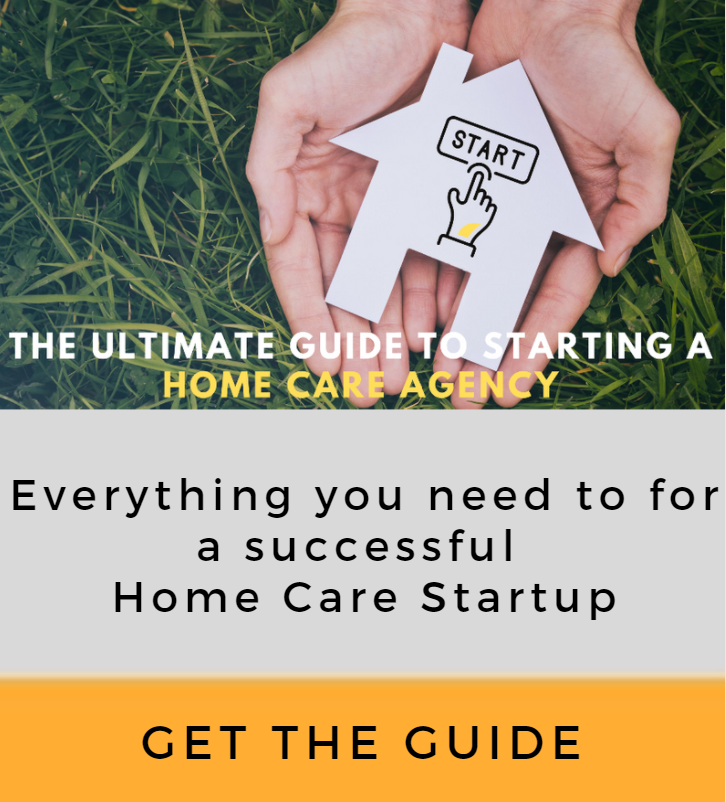 Ankota provides software to improve the delivery of care outside the hospital, focusing on efficiency and care coordination. Ankota's primary focus is on Care Transitions for Readmission avoidance and on management of Private Duty non-medical home care. To learn more, please visit www.ankota.com or contact us.