Did you know?
When people hear of you, they will Google you first before reaching out

If you're at the top of a Google search, you're much more likely to be called

Referrals (even from complete strangers) are regarded highly by 90% of shoppers

Typically, a new private duty client is worth $9,000 to you
There's a Little Trick That's Not Well Known to Many Home Care Agencies
For a home care agency, you want to get found via "Google Local Search." A local search is a search for a business type and a location. For example, people will Google "Plumber Philadelphia" or "Maid Service Schenectady" or "Home Care Raleigh." That combination of search criteria leads to a local search. Google presents the top three results for that area. Here's an example: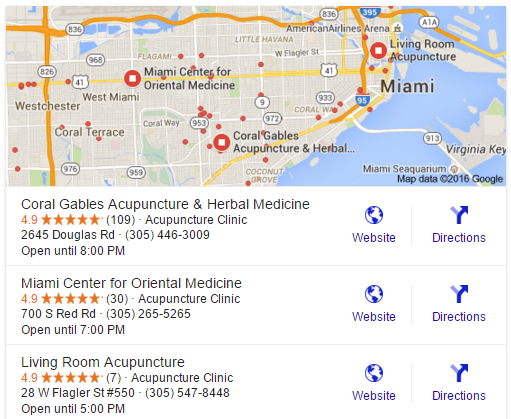 What you see above is that three acupuncture services are listed, and reviews (see the stars) make a big difference in getting on the list.
Here's How to Get Top Billing on Google Local Search
Here's the bad news: Setting yourself up to win has a lot of steps. The steps are as follows:
Claim your business on Google, and provide the detail that goes with that

Claim your business on Yelp and do the same

Create a Facebook business page

Create a Twitter Page

Create a LinkedIn Business Page

Post frequently to your Facebook, LinkedIn and Twitter

Create a program to ask your happy customers to post feedback about your company on Google and make sure that they follow through

Monitor your feedback and respond
If this seems like too much to do, there is a new service that will do all of this for you, and it's endorsed by Home Care Technology Report editor Tim Rowan and it's branded as Rowan Reputation Resources. To learn more, you can click here.
For more best practices, take a look at our white paper, Seven Habits of Highly Effective Home Care Agencies. If you're interested in scheduling an online demo of our home care or care transitions software solutions, just click this button: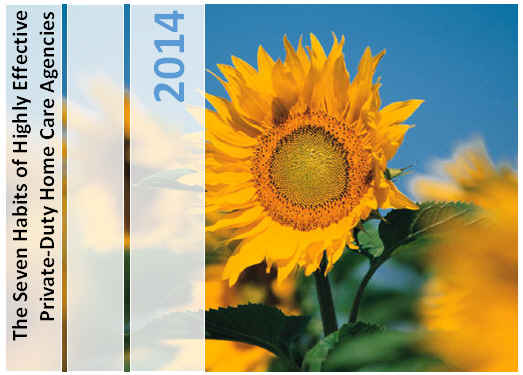 Ankota provides software to improve the delivery of care outside the hospital, focusing on efficiency and care coordination. Ankota's primary focus is on Care Transitions for Readmission avoidance and on management of Private Duty non-medical home care. To learn more, please visit www.ankota.com or contact us.