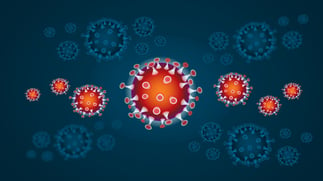 Home Care Pulse
is a fantastic source of information and resources on any number of home care industry topics including marketing, Human Resources, Business Development, and beyond.
I would like to preface all this by offering that Best Practices information can change rapidly as new information becomes available and as we learn more about COVID-19. So that means we all must continue to educate ourselves and adapt as the situation develops. As the Home Care Pulse article also notes, we urge everyone to continue your own research via sources such as the Center for Disease Control (CDC), the World Health Organization (WHO), OSHA, and your federal, state, and local officials.
Please read
the full article here
for you to learn about the Best Practices they offer, but to get you started, here are the 5 ways that the article covers:
Educate your caregivers on how handwashing can prevent the spread of coronavirus.
Be vigilant about helping your clients receive needed medical help, whether or not coronavirus is the likely diagnosis.
Ensure that your caregivers are fully able to stay home if they're sick.
Ensure that your clients will have access to necessary medications in the event of quarantine or home isolation.
Avoid panic and misinformation by following credible sources.
A sixth way to combat the Coronavirus that the article mentions and that I mentioned above is to continue to educate yourself and to stay up on the current Best Practices and developments. Or as this excerpt from the article puts it, "Read More".
Read More
Click the links below for more information and resources suggested by Home Care Pulse:
Littler: Coronavirus Resources for Employers
Let's all continue to follow the guidelines of our health, science, and governmental authorities so that we can do our part to keep us all as healthy and as safe as possible.
----
If you haven't read our eBook on managing a Home Care business, please click the button below to get your copy today!
Ankota provides software to improve the delivery of care outside the hospital, focusing on efficiency and care coordination. Ankota's primary focus is on Care Transitions for Readmission avoidance and on management of Private Duty non-medical home care. To learn more, please visit www.ankota.com or contact us.