Today's guest post comes from Dixie Somers, a freelance writer from Arizona. Please enjoy Dixie's article.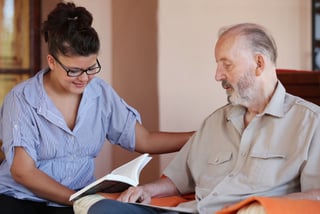 When serving in the role of caregiver, it's essential that you be aware of all the medical issues of a patient. You may be coming into the home to provide home and health care services while someone is going through a rehabilitation process or when a cognitive impairment makes them unable to care for themselves. If that patient has asthma, you will need to take steps to prevent reactions in your patient.
Personal Habits
Smoking is detrimental to your health and to the health of those around you. If you are a smoker, quitting will be beneficial to your current and future health. You should refrain from smoking during the time you are in a home providing care giving services.
Fragrances
Perfumes, scented lotions and clothing that retains the scent from dryer sheets can trigger asthmatic reactions in people who are sensitive to fragrances. It's best to avoid wearing any type of perfume while on the job. It's also essential that you use unscented lotion and personal care products yourself and with your patient.
Outdoor Allergy Triggers
While taking a patient outside for some fresh air or to soak up some sunshine may seem like a good idea, it isn't always a positive experience for someone with asthma. You need to be keenly aware of air quality conditions before taking a patient outside. Asthma triggers change as the seasons change, so you'll need to be very selective regarding outdoor activities. Air pollution from factories, cars and other sources can also adversely affect those who are sensitive to pollutants. Foggy days, humidity and other weather-related aspects can play a role in how profound outdoor pollution is in a certain area.
Food Allergies
If part of your caregiving responsibility involves preparing meals for the patient, you must be aware of any foods that could cause acid reflux or heartburn. These can be a trigger for asthmatic reactions.
Pets
If you have pets, be sure to keep clothing or uniforms that you wear to work in a location in your home that your pet doesn't have access to. Don't pick your pet up and hold it against you before leaving for work. In doing so, you can inadvertently carry pet allergens into the home of your patient.
Awareness and prevention are vital when working with patients with asthma. Consult with an expert like Aerospan RX if you have questions. You'll want to take all steps possible to prevent triggering an asthma reaction in a patient.
------
One of Ankota's recent whitepapers, entitled "Selling Care Transition Services to Hospitals" is available for download and we think you'll find it useful. Please click the link or the picture below to download. If you're interested in scheduling an online demo of our home care or care transitions software solutions, just click this button: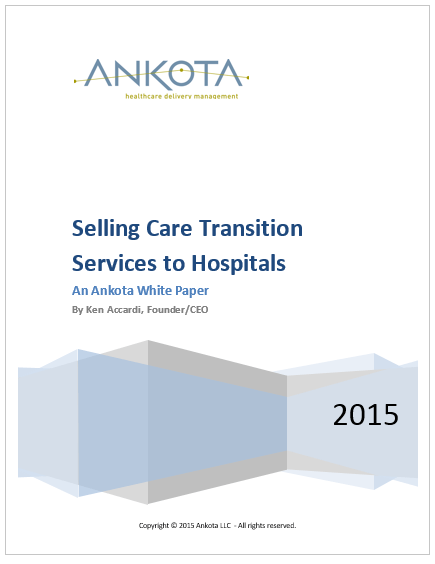 Ankota provides software to improve the delivery of care outside the hospital, focusing on efficiency and care coordination. Ankota's primary focus is on Care Transitions for Readmission avoidance and on management of Private Duty non-medical home care. To learn more, please visit www.ankota.com or contact us.