Dementia and Alzheimer's disease are tough for everyone involved, including the home care client who is experiencing memory loss as well as their family members and their care providers. The symptoms of Dementia and most notably the memory loss are often the reason that home care is required. At this stage in the individuals life they need help with activities of daily living like eating and hygiene. But to enhance their lives, a great home care agency will also provide them with opportunities for meaningful activities that can bring them joy or make their days special.
Meaningful activities give people a sense of purpose or joy, and finding out the right activities that will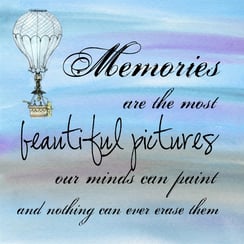 bring joy to a particular client may be tricky because everyone is motivated by different things.
To find the meaningful activities for an individual a great start is to learn about their past hobbies and interests. A great way to start is to see if there are any photo albums in the house where you can get an idea for activities that interest the client. I heard an Alzheimer's expert speak at a conference and share that a former homemaker may get great joy from folding towels, or a former engineer might really enjoy building things with legos. These are also activities that they can potentially do over and over again.
Another article from ComForCare gave an example of a client who really enjoyed baseball and although he can no longer throw a ball it brings him great joy to go for a couple innings of a little league game or to have a baseball story read to them.
We had a recent guest blog about gardening as a meaningful activity for some seniors. This can be a way to give them joy and also get them some time in the sun.
Referring back to the ComForCare article, they shared the following:
Meaningful activities can be important for seniors with dementia. These types of activities provide positive sensory, intellectual, cognitive and social stimulation. According to various research, they can also enhance relationships and may stimulate memory and use of language. Activities may also help reduce challenging behaviors associated with Alzheimer's disease and other forms of dementia.
Focusing on Memory Care
May Be a Way to Differentiate Your Home Care Agency
In the private pay sector of home care, it's often hard for a client and their family members to choose one agency over another so they are looking for you to stand out in some way. I've heard many stories of why an agency was picked. In the case of my aunt Myrna, she chose an agency because the owner grew up in the same neighborhood that she did and took the time to share neighborhood stories with her. As a result of that she perceived that his agency would provide better care. Maybe memory care can be your niche. If my mom had memory issues, this would likely be a top selection criteria for me. If memory care isn't your thing, then make sure that you have a different way of standing out!
For more Best Practices, you can download a free eBook Seven Habits of Highly Effective Home Care Agencies. Just click the link or the picture to download.
If you're interested in scheduling a live demo of our software solutions, just click the button below: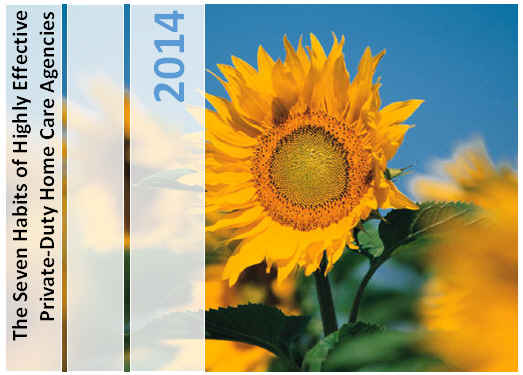 Ankota provides software to improve the delivery of care outside the hospital, focusing on efficiency and care coordination. Ankota's primary focus is on Care Transitions for Readmission avoidance and on management of Private Duty non-medical home care. To learn more, please visit www.ankota.com or contact us.

If you're interested in scheduling an online demo of our home care or care transitions software solutions, just click this button: