Like essentially all the other states, Wyoming Medicaid has petitioned the federal government for an extension to January 1, 2021 to complete their EVV implementation. These extensions are granted based on the state working in good faith to comply with the 21st century cures act, but in the case of Wyoming we haven't yet seen their definitive plans. We've emailed the state to see if there's an update. There's more information on the state Medicaid EVV page below.
Ankota complies with the federal EVV requirements, and we're working with home care providers around the state. If you'd like a free EVV consultation, click here.
We found the following Wyoming Medicaid EVV page.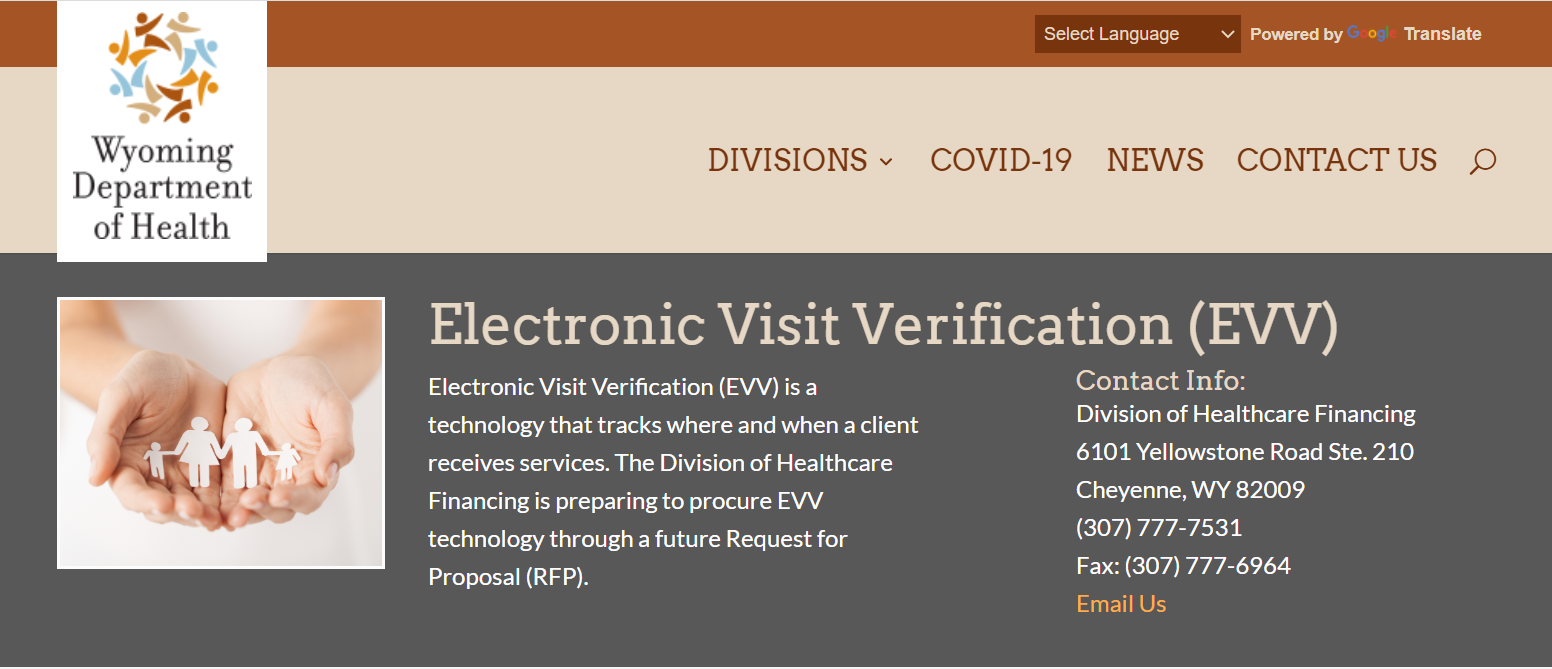 The official Medicaid contact for Wyoming is as follows: